499 deputies elected to the new National Assembly
Friday, 07:57, 11/06/2021
VOV.VN - Vietnamese voters have elected 500 deputies to the 15th National Assembly for the 2021-2026 tenure during the recent general election, but one deputy has not been recognized for his wrongdoings.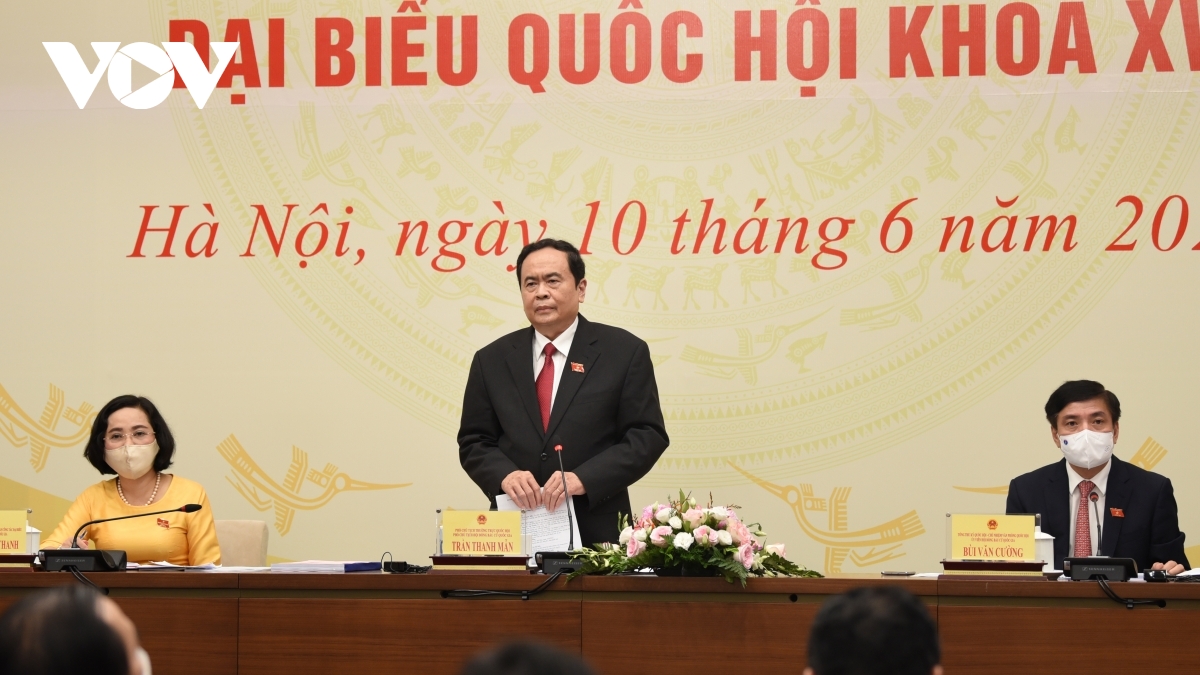 The results of the election were announced by the National Election Council in Hanoi on June 10.
Bui Van Cuong, General Secretary of the National Assembly, said voter turnout reached 99.6% when 69.3 million out of 69.5 million eligible voters went to the polls nationwide on May 23 to exercise their rights.
Voters have elected 500 deputies, but the National Election Council has not recognised the status of a newly elected deputy as he does not meet the quality of a National Assembly deputy, said Cuong.
Sources said Tran Van Nam, Secretary of the Binh Duong provincial Party Committee, had asked to withdraw from his status as a deputy of the new legislature for health reasons.
However, Nguyen Thi Thanh, head of the NA Deputies' Affairs Department, said the National Election Council has issued a resolution that does not confirm the status of deputy Nam, noting he does not meet criteria for becoming a NA deputy.
Thanh revealed that the Party Central Committee's Inspection Commission has initially found Nam's wrongdoings in his locality and the Inspection Commission will make public his violations as soon as investigations are complete.
Of the 499 elected deputies, 194 were nominated by centrally-run agencies, and 301 were introduced by agencies in all 63 provinces and cities. Four of seven self-nominated people were elected to the new legislature.
For the first time, the number of full-time deputies has reached 38.6%, a relatively high figure compared to previous NAs, Cuong said,  
He also said the number of young NA deputies, ethnic minority deputies, and re-elected deputies have all met or exceeded the set targets.
Notably, for the first time in the National Assembly terms, the number of female NA deputies has reached more than 30%, a record high figure.