Vietnam sounds out cooperation opportunities in Mexican locality
Wednesday, 12:58, 20/07/2022
VOV.VN - Vietnamese Ambassador to Mexico Nguyen Hoanh Nam recently visited the state of Sinaloa, northwestern Mexico, to promote cooperation between Vietnamese localities and this state, especially in economics, trade, agriculture and fishing.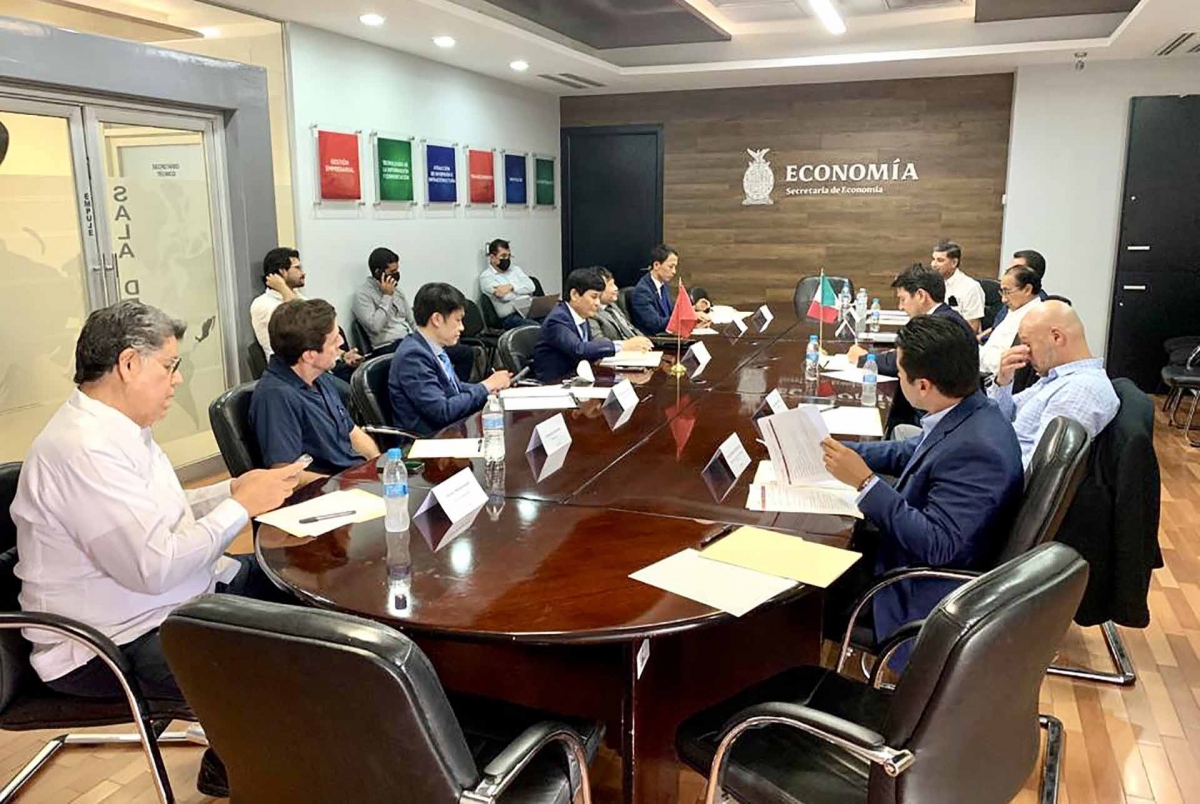 Ambassador Nam met Governor Ruben Rocha Moya, the Ministers of economy and agriculture, the Sinaloa business council, and Mexican businesses that are doing business with Vietnam.
Governor Rocha Moya said Mexican President Abrador Lopez and he himself were impressed by Vietnam's development achievements in recent years, and they all affirmed that Mexico wants to strengthen friendly relations and cooperation in all areas with Vietnam, especially in areas where the two sides have strengths.
Meeting with local businesses, the two sides examined measures to promote economic and trade relations between Sinaloa and Vietnam, focusing on areas of their strengths such as agriculture and fisheries, offshore fishing, and the processing industry.
The participating Mexican businesses raised questions relating to new investment policies, and expressed their desires to expand operations in Vietnam in the near future.
Ambassador Nam briefed participants on Vietnam's recent socio-economic development, as well as the growing ties between the two countries. According to the diplomat, the Vietnam-Mexico economic-trade relations are developing strongly, with two-way trade turnover rising by 37.5% last year to nearly US$9 billion.
He said both sides have plenty of opportunity to enhance cooperation if they make a better use of the Comprehensive and Progressive Agreement for Trans-Pacific Partnership (CPTPP) of which both Vietnam and Mexico are members.
The Ambassador made a field trip to farm produce processing facility of Golden Fields – an enterprise owned by a Vietnamese settling in Canada. The enterprise employs more than 2,000 Mexican workers and exports agricultural products worth about US$18 million to Canada and the United States.