Vietnam, Mexico to take advantage of CPTPP opportunities
Saturday, 10:40, 14/05/2022
VOV.VN - Vietnam expects Mexico will continue to support ongoing bilateral programmes and agreements, including better taking advantage of opportunities presented by the Comprehensive and Progressive Agreement for Trans-Pacific Partnership (CPTPP).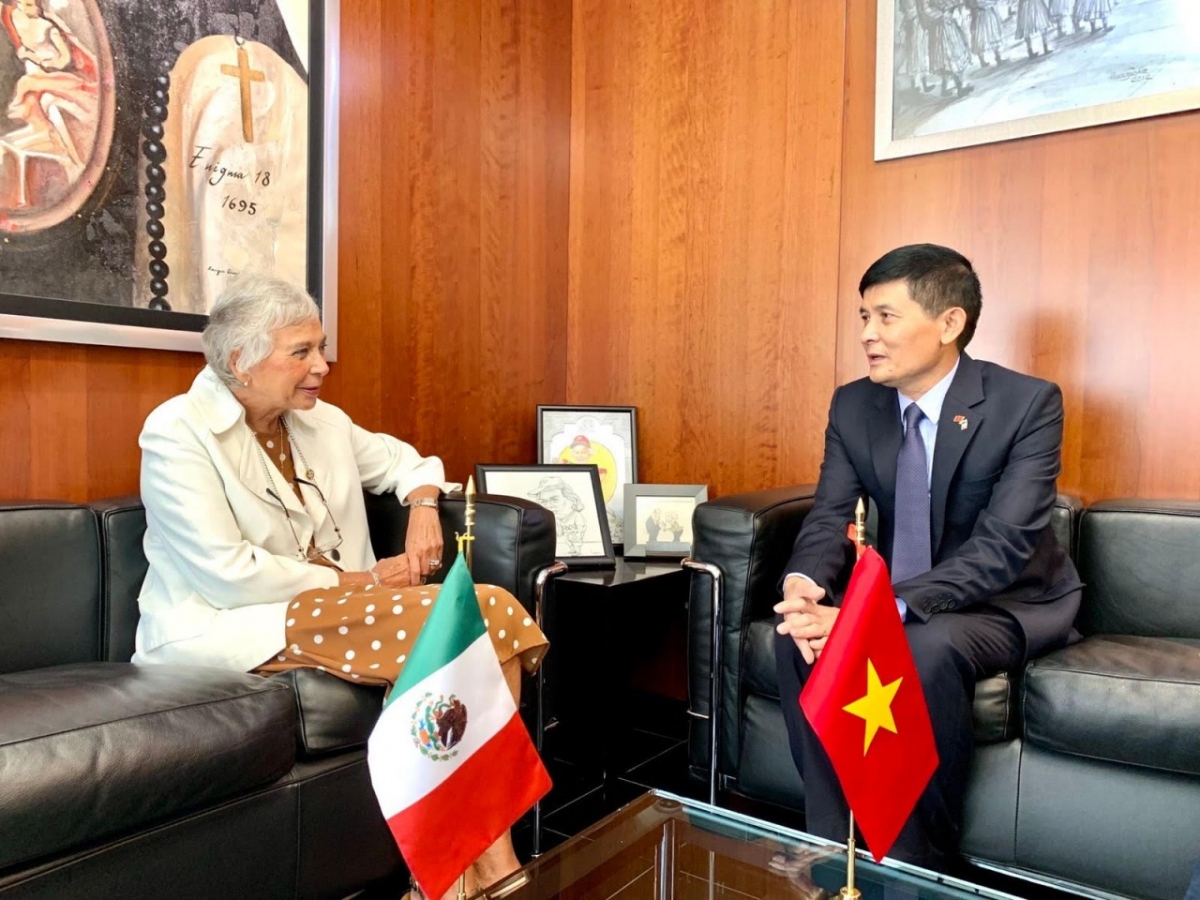 Ambassador Nguyen Hoanh Nam was speaking during his meeting with President of the Mexican Senate Olga Sanchez Cordero on May 12.
He noted the Vietnam – Mexico relations are developing well in all fields, and the two sides are seeking to raise bilateral ties to new heights in the coming time, including completing and implementing cooperation agreements.
The diplomat proposed that the two sides strengthen the exchange of delegations at all levels to promote mutual understanding, contributing to further enhancing the Vietnam-Mexico cooperation.
Mexican Senate President Olga Sanchez Cordero affirmed Mexico always considers Vietnam an important partner in the Asia-Pacific region. She was pleased with the positive development of bilateral relations over the years both bilaterally and multilaterally.
She concurred with Nam that the two sides should ramp up cooperation areas in order to deepen bilateral relations, especially in economics, trade and investment. She suggested that Vietnam join Mexico in the supply chain of services and goods in the region so as to make full use of the trade agreement between the United States, Mexico and Canada (USMCA).
During the meeting, the Senate President welcomed the two countries' establishment of Friendship Parliamentary Groups in each country to help expand cooperation between the two legislative bodies.
Both host and guest shared views about a number of regional and international issues of mutual concern.