VinFast and INFORM partner to offer global EV transport solutions
Thursday, 17:56, 24/11/2022
VOV.VN - Vietnamese carmaker VinFast and INFORM, the leading AI software company in the United States, unveiled on November 24 a strategic cooperation partnership on electric vehicle (EV) transport management for VinFast globally.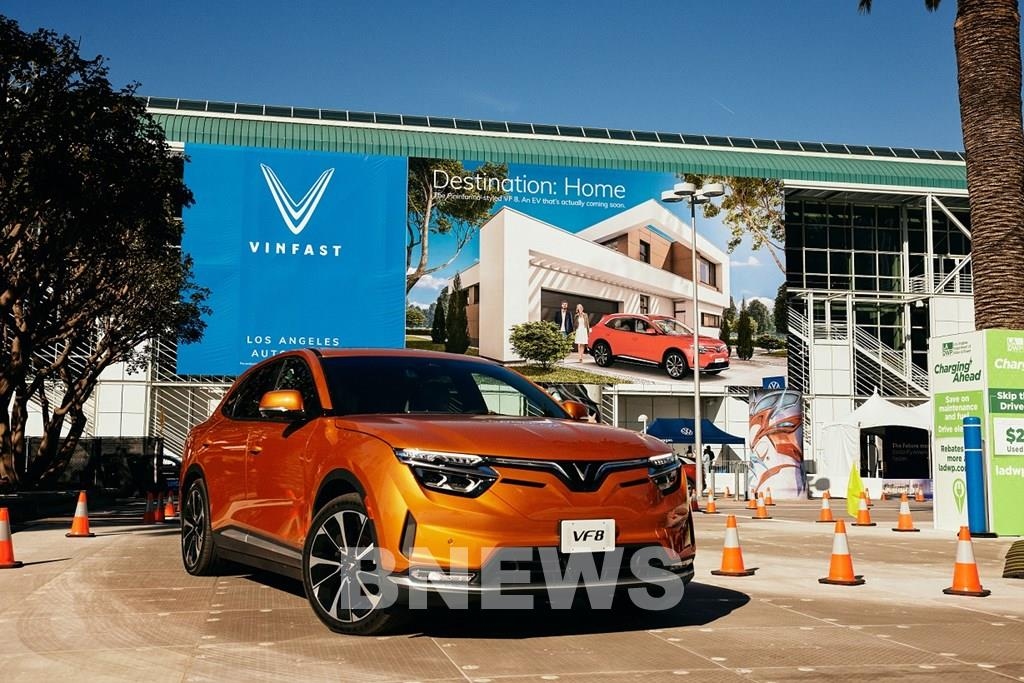 This represents an important step in cooperation ties that will help VinFast to closely monitor the conditions of EVs from production to transportation, before officially handing vehicles over to customers.
Under the cooperation agreement, INFORM will provide advanced transportation management software solutions for VinFast, including transportation management software (TMS) and warehouse management systems (YMS).
Major shipping ports in the US, Canada, Europe, and Vietnam can also use INFORM's solutions to optimise warehouse management operations whilst managing their workforce and routing activities for logistics service providers.
During the first phase, INFORM's software will be deployed in the US, Canada, and Vietnam before being implemented in Europe, a move which is anticipated to effectively support the transportation of Vinfast's EV models to customers.
Moving forward, INFORM's solutions are expected to be applied throughout VinFast's system within 18 to 24 months.
Le Thi Thu Thuy, vice chairwoman of Vingroup and global CEO of VinFast, emphasised that VinFast is in the phase of mass production and INFORM's solutions are expected to resolve issues relating to the company's transportation.
INFORM's technologies will therefore help VinFast to speed up EV delivery in a faster, more efficient, and sustainable manner, she noted.
Meanwhile, Justin Newell, chief operating officer of INFORM Software Corporation, expressed his delight at the strategic partnership with VinFast, saying it is proud to work alongside an EV manufacturing vanguard in sharing the group's sustainable orientations.
INFORM's capacity to provide solutions throughout the entire vehicle supply chain, from the factory to the consumer, is the main criterion for evaluating the effectiveness of the cooperation, he stressed.