Samsung emerges as largest foreign investor in Vietnam
Friday, 10:10, 01/07/2022
VOV.VN - Vietnam has attracted more than US$14 billion in foreign direct investment (FDI) in the first half of 2022, and electronic giant Samsung has attained its position as the largest investor thanks to its additional large-scale investments.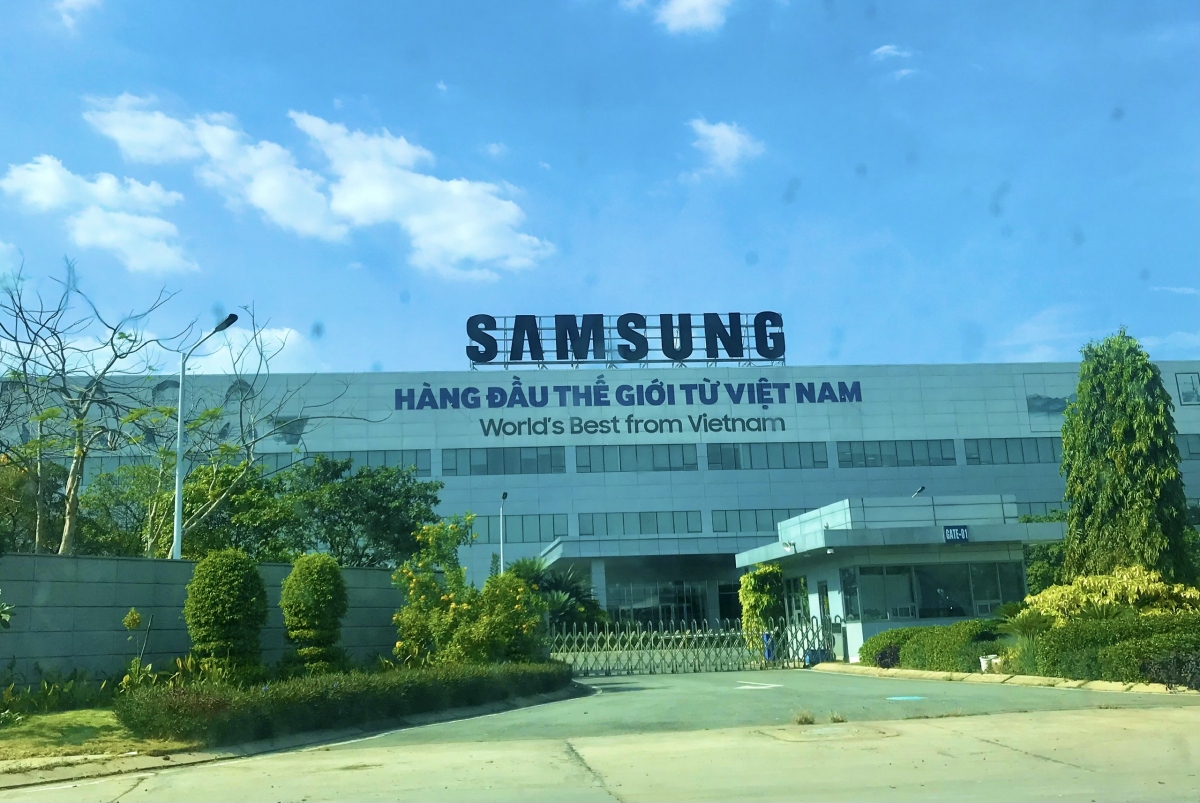 The Foreign Investment Agency (FIA) under the Ministry of Planning and Investment reported that Vietnam continued to be a magnet for foreign investment attraction due to its socio-political stability, strong economic recovery and conducive investment environment.
Many foreign manufacturers have injected new capital or expanded operations in Vietnam. Among them, Danish toy production company LEGO Group unveiled a plan to invest US$1.32 billion in the construction of its first-ever carbon neutral factory, including investment in solar energy on a 44-hectare site in Binh Duong province.
Goertek Vina, one of three major suppliers for Apple in Vietnam, hiked its investments by approximately US$306 million and US$400 million for its factories in Bac Ninh and Nghe An respectively to manufacture electronics, network equipment, and multimedia audio products.
But electronic giant Samsung emerged as a pioneer in pouring additional investment capital into the country. Samsung Electronicc HCMC CE Complex Co. Ltd. (SEHC) recently funneled an additional US$841 million into its ongoing project at Saigon Hi-tech park which manufactures household electronic products of all kinds including smart TVs, LED TVs and high-resolution monitors, printers, medical equipment and other household utensils.
Meanwhile, Samsung Electro-Metranics Vietnam also increased its investment by a further US$920 million in its project in Thai Nguyen province that manufactures and assembles high-density interconnect printed circuit boards, components and spare parts for telecommunications and mobile devices, and other electrical and electronic products.
With the two added investments, the electronics group's total investment capital has exceeded US$20 billion mark, becoming the largest foreign investor in the country.
Choi Joo Ho, general director of Samsung Vietnam, said that Samsung is putting the finishing touches to its Research and Development (R&D) Center in Hanoi which is scheduled to be put into operation by the end of the year.
The latest R&D centre proves Samsung's commitment to long-term investment in the Vietnamese market, as well as its strong determination to turn the country into a strategic manufacturing hub in Southeast Asia, said Choi.
Do Nhat Hoang, director of the FIA, stressed that foreign investors continue to put their trust in the Vietnamese economy and its investment climate moving into the new normal context. As a result, they have decided to expand their operations despite external factors such as the COVID-19 pandemic and escalating prices caused by the impact of political and trading conflicts.