Online trade exchange to connect RoK and Vietnamese enterprises
Friday, 18:30, 01/07/2022
VOV.VN - The Korea Trade-Investment Promotion Agency (KOTRA) is set to host an online trade exchange, which will run from July 4 to July 8 in a bid to connect firms from the Republic of Korea (RoK) operating in the PPURI industry with Vietnamese importers.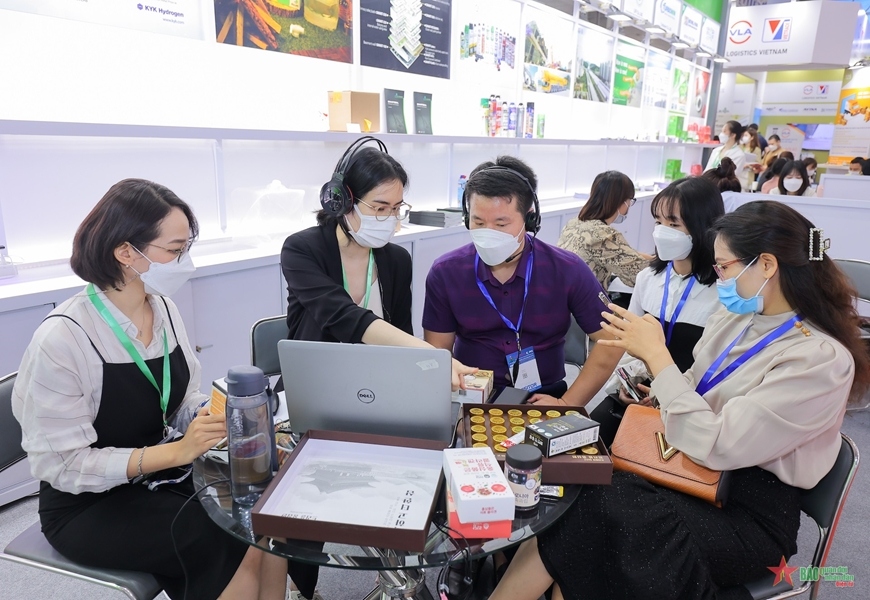 The event will draw the participation of 17 RoK manufacturers and suppliers specializing in machine tools, industrial robots, industrial cleaning machines, construction materials, chemicals, automotive parts, and industrial materials for the railway sector.
According to a representative of KOTRA Hanoi, these high-quality industrial products are widely used in the RoK and are also exported to many countries globally.

Most notably, the function will see 60 virtual meetings take place after their organization by KOTRA Hanoi in order to meet the needs of participating businesses.
At present, KOTRA Hanoi is actively provided Vietnamese enterprises with catalogs and video clips of products as it strives to ensure the overall efficiency of the upcoming virtual meetings.
The occasion can be viewed as providing a wealth of opportunities for both Vietnamese and RoK businesses in the field of industrial production.