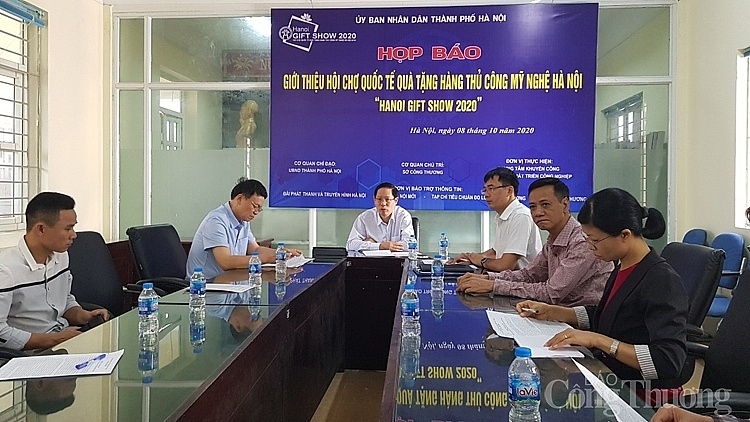 Addressing media workers, Nguyen Thanh Hai, deputy director of the Hanoi Department of Industry and Trade, emphasised that the annual event looks set to provide an ideal platform for both local and foreign exhibitors to boost trade links and seek fresh business opportunities amid the complicated nature of the COVID-19 epidemic.  
A trade connection scheme will be held via both online and offline platforms during the event to help importers seek suitable partners as they come together to conduct transactions and sign contracts.
A highlight of the event will be an exhibition zone which displays a range of unique handicraft products from talented artisans to help visitors gain greater insights into innovations taking place in the domestic handicraft sector.
Hoang Minh Lam, a trade official from the Hanoi Center for Industrial Promotion and Industrial Development Consultancy, said the event allows domestic consumers to gain access to high-quality handicraft products, therefore contributing to the consumer stimulus programme launched by the Government.
The Hanoi Gift Show 2020 is expected to elevate Hanoi's local handicraft industry among international friends. The fair is due to run until October 18 and is anticipated to welcome over 10,000 visitors.