Chinese consumers taste Vietnamese mangoes
Wednesday, 11:02, 26/05/2021
VOV.VN - The northern province of Son La exported a shipment containing 60 tonnes of mangoes to the Chinese market on May 25.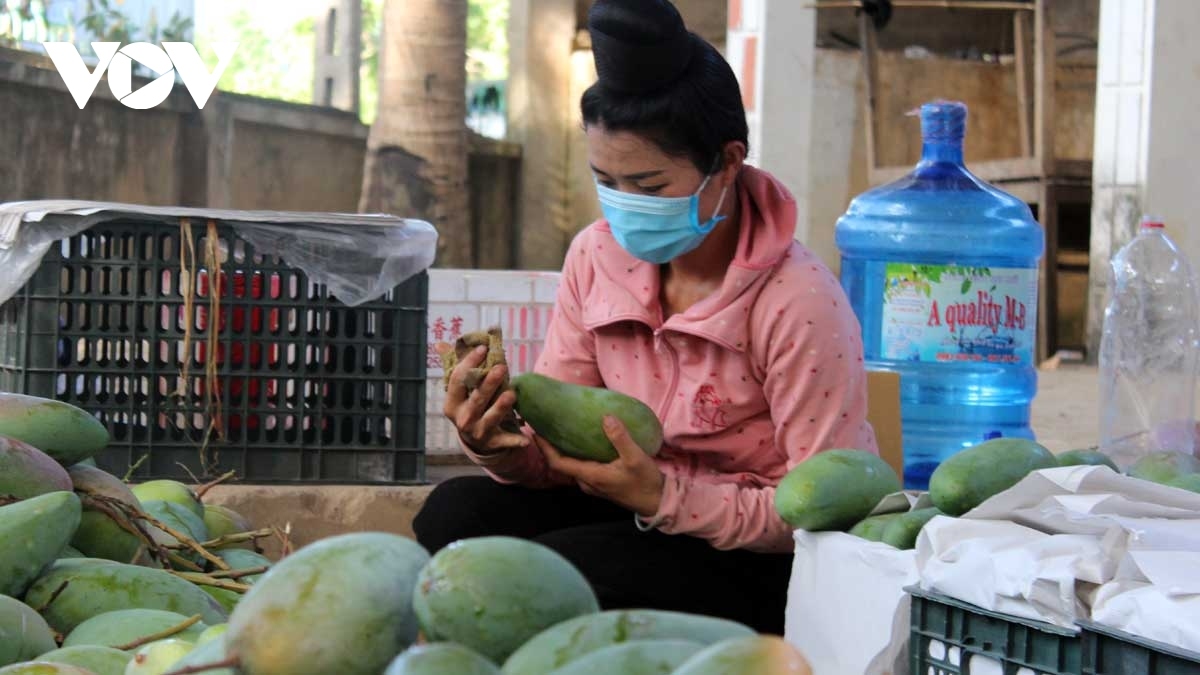 Pham Thi Anh, director of Dao Ngoc Cooperative, one of the two mango purchasing units for export, stated that this year has seen the overall quality of mangoes meet the stringent requirements set out by the market due to farmers growing the fruit in line with the safe production procedures.
She said that her cooperative will purchase all products from farmers without putting a limit on the quantity during this harvest crop.
Son La's Muong La district is home to approximately 2,600 hectares of land under mango cultivation, of which 1,700 hectares are being harvested, with an estimated output of 6,800 tonnes this year.
Alongside China, the locality also plans to ship 1,100 tonnes of mangoes to other foreign markets this year.
Nguyen Van Bac, chairman of the People's Committee of Muong La district, said that to assist farmers with the consumption amid COVID-19 threats, the district is strengthening trade promotion and boosting linkages between purchasers and sellers in both domestic and foreign markets.
2021 is the fourth consecutive year that the Muong La mangoes have been successfully exported to the Chinese market.