Big trade surplus for agro-forestry-fisheries over four months
Wednesday, 11:21, 04/05/2022
VOV.VN - Vietnam enjoyed a trade surplus of approximately US$4billion from agriculture, forestry and fisheries during the opening four months of the year, representing a 3.2 fold-increase over the same period last year, according to the Ministry of Agriculture and Rural Development (MARD).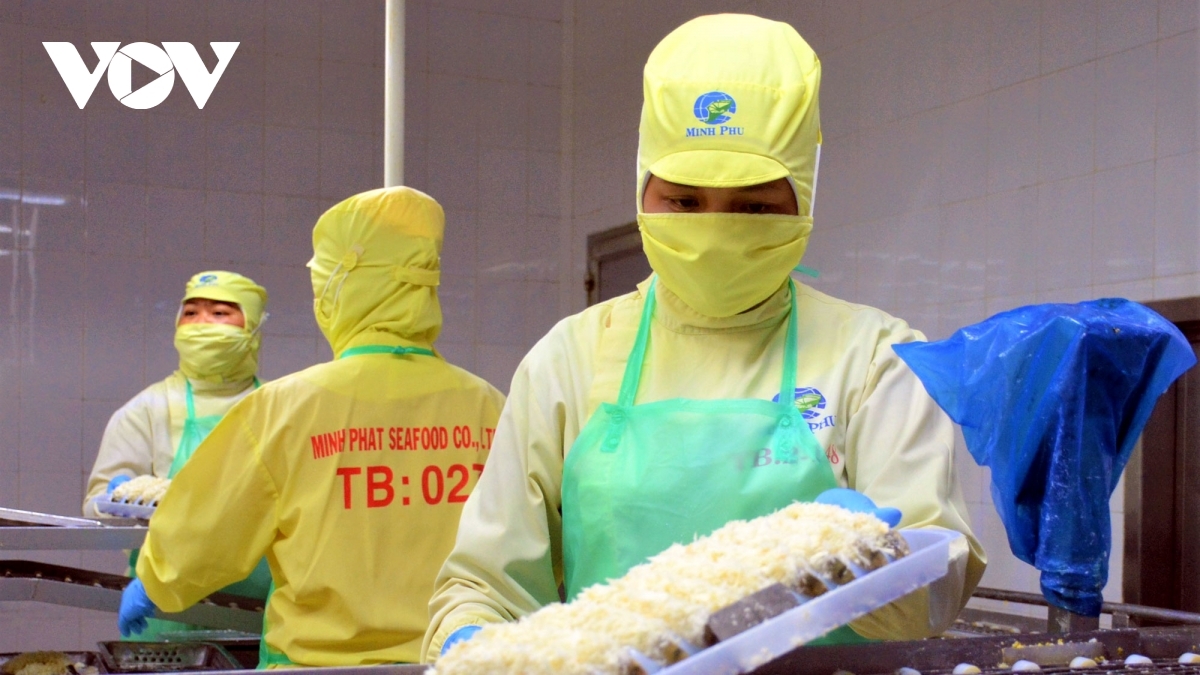 Most notably, the agro-forestry-fisheries sector's import and export revenue during the reviewed period reached roughly US$31.8 billion, an increase of 7% year on year.
Of the figure, exports surged by 15.6% to US$17.9 billion, while imports decreased by 2.3% to some US$13.9 billion.
Major agricultural export items soared 10.5% to over US$7.4 billion, while forestry exports increased by 4.9% to approximately US$5.9 billion.
Aquatic exports saw a significance rise of 43.7% to roughly US$3.6 billion in value, while livestock products raked in US$105.4 million, representing a decline of 19%.
Moreover, the export of production inputs skyrocketed 70.7% to US$883 million, of which the export value of fertilizers reached about US$439 million, representing a 2.9 fold increase compared to last year's corresponding period.
The commodities posting an export value of over US$1 billion each include coffee, rice, vegetables, shrimp, and wood products.
Agro-forestry-fishery exports to markets throughout Asia, America, and Europe accounted for 41%, 29.7%, and 12.8% of the market share, respectively, while exports to the African and Oceanian markets made up 1.8% and 1.7% of the market share, respectively.
The United States remains the country's biggest consumer of the products, with export turnover reaching approximately US$4.9 billion, accounting for 27.3% of the market share, followed by China with over US$3.2 billion.
The MARD has devised plans which aim to strengthen trade exchange activities in a bid to promote the supply of fruit and seafood products to the Chinese market moving forward.
In addition, the MARD is negotiating and completing procedures to accelerate the export of mango and chicken to the Republic of Korea, pomelos and lemons to New Zealand, feathers, swiftlet nest products, milk, and dairy products to China, as well as honey products to the EU.
Recently, the MARD conducted a survey on pomelo growing areas and established a irradiation factory in order to meet the stringent requirements for exporting pomelos to the US.