Australia, Vietnam seek to promote trade and investment ties
Thursday, 11:59, 23/06/2022
VOV.VN - The Australia - Vietnam Business Council (AVBC) hosted a conference in Sydney on June 22 - 23 aimed at promoting greater trade and investment opportunities between Australia and Vietnam through the implementation of an enhanced economic engagement strategy.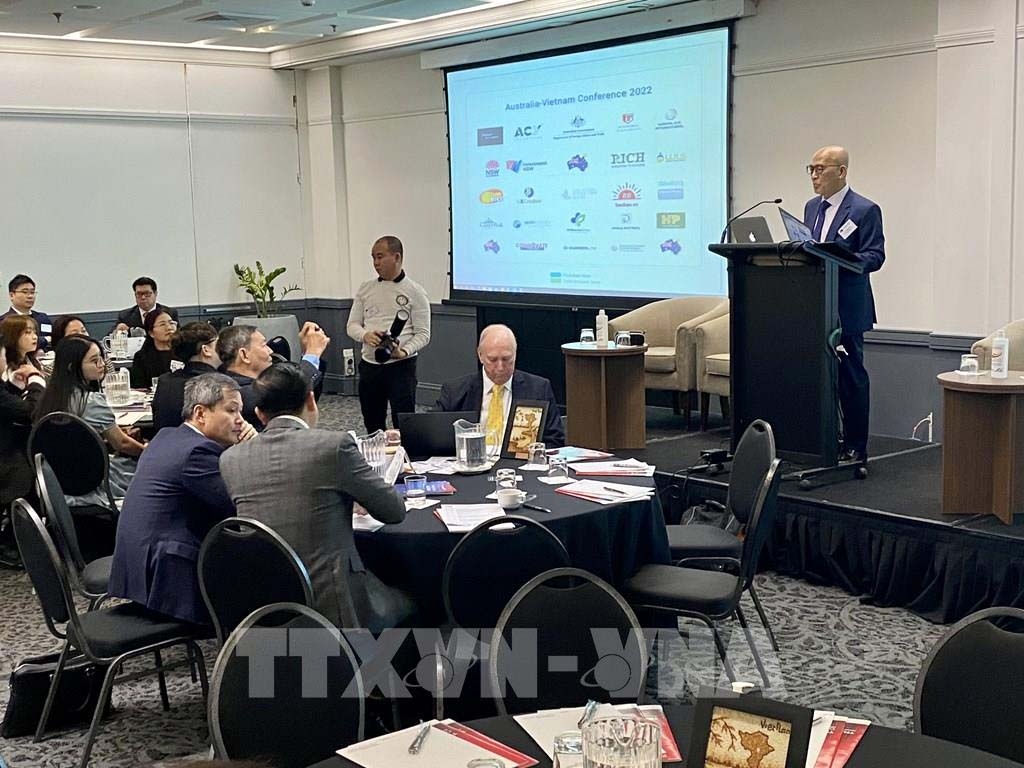 Addressing roughly 100 firms of the two countries at the conference, Kiem Dinh, chairman of the AVBC, noted that the Vietnam – Australia enhanced economic engagement strategy signed in late 2021 demonstrates the desire of both sides to promote relations across various fields towards sustainable and inclusive economic growth.
This year, Dinh noted that the AVBC and its member businesses will primarily focus on implementing the strategy, including enhancing two-way trade and investment between the two countries.
Meanwhile, Consul General of Vietnam in Sydney Nguyen Dang Thang agreed that mutual relations are developing vigorously on the basis of mutual respect, common interests, and similar views on international issues.
In terms of economic affairs, both countries are fully committed to an open international trading system and have therefore become members of many regional free trade agreements, including the Comprehensive and Progressive Agreement for Trans-Pacific Partnership (CPTPP).
Last November witnessed the Prime Ministers of the two countries holding a meeting on the sidelines of the UN Climate Conference (COP26) in Glasgow in the UK where they signed an enhanced economic engagement strategy. Under the strategy, both sides have set a target of becoming each other's top 10 trading partners, and doubling two-way investment.
This strategy identifies eight key areas where the two have particular strengths as they seek to develop further trade and investment ties, including in education, skills, and training, resources and energy, agro-forestry-fishery, manufacturing, travel, science, technology and innovation, and digital economy.
Briefing delegates on bilateral trade and investment ties over recent times, Consul General Thang assessed that the opening five months of the year saw two-way trade reach a record of AUD9 billion, equal to US$6.22 billion, up 32.18% over the same period from last year. It can be viewed as noteworthy that this impressive figure was recorded amid global trade and supply chains enduring unprecedented disruptions caused by the COVID-19 pandemic.
Furthermore, two-way investment between Vietnam and Australia is currently hovering at over AUD3.5 billion, equal to US$2.45 billion, with three fourths coming from Australia. This marks the highest figure ever, thereby making Australia in the top 20 largest investors in Vietnam, although it remains modest compared to the potential of the two countries.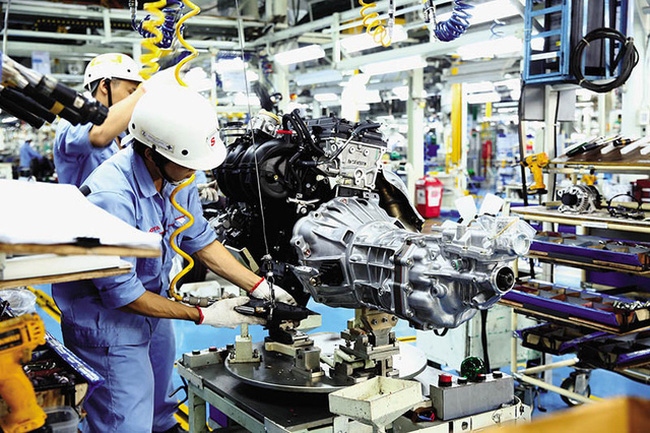 Consul General Thang suggested that both sides strive to further increase trade turnover by not only trading in traditional items such as seafood, agricultural products, minerals, garments, footwear, and construction materials, but also by expanding to other products to focus on items which the two countries boast a comparative advantage in the global market.
He expressed his strong belief that Vietnam, with socio-political stability, a favourable legal framework, continuously improving infrastructure, and a populous market of nearly 100 million consumers, will soon become a key investment destination for Australian financiers.
Representatives of participating firms agreed that this represents the most appropriate time in which to explore and promote business and investment opportunities in each country, with respect to the enforcement of the enhanced economic engagement strategy.
Both sides boast great potential for enhancing co-operation in various fields, from agriculture, construction, and finance - banking to environmental and health services, by fully tapping into each other's strengths and reaching out to the global market.