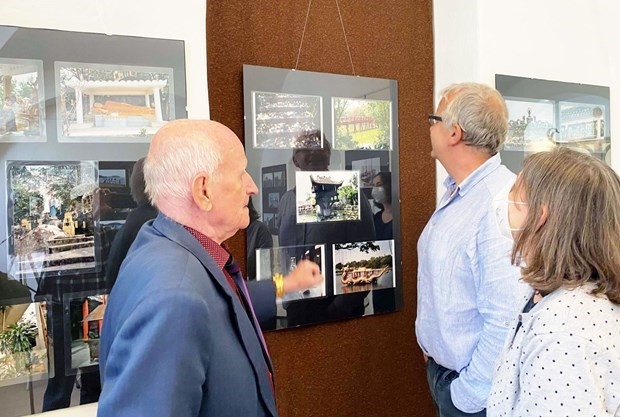 More than 60 photos at the exhibition feature landscapes and daily life of Vietnamese people in different regions. They were chosen from thousands of photos that the Czech journalist took between 1986 and 2006 through 26 visits to the Southeast Asian country.

He said that from the first time he arrived in Vietnam in 1986, he was impressed by the natural landscapes and people of Vietnam and started his love for the nation.

Through the exhibition, he hopes to spread the image of Vietnam with long-standing cultural tradition, friendly and kind people, he said at the opening of the exhibition.

The veteran journalist has also been a close friend of Vietnamese people in the Czech Republic, who has given support to the community in settling down in the European country.

The exhibition will stay open until September 17.