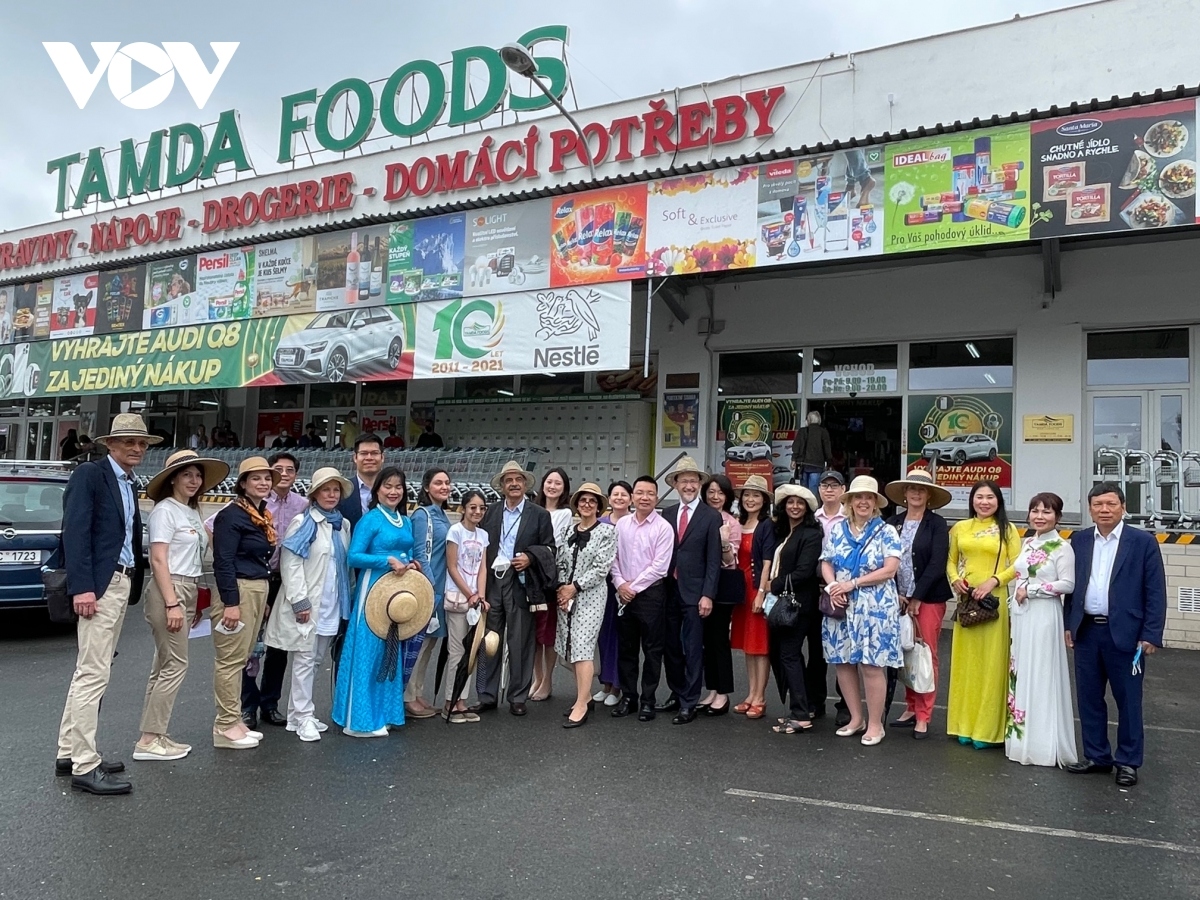 Nguyen Thien Nga, wife of the Vietnamese Ambassador to the Czech Republic, expected the Embassy to hold further visits for diplomatic corps in order to find out about Vietnamese culture, as well as the lives of overseas Vietnamese based in the Czech Republic.
Zahra Ahmed, chairwoman of the Diplomatic Spouses Association (DSA), expressed her sincere thanks to the Vietnamese Embassy and Sapa trading centre for their warm welcome.
With the COVID-19 pandemic being gradually brought under control in Europe, the association is devising plans to hold a bazaar and hopes that the Vietnamese Embassy and overseas Vietnamese community in the Czech Republic will attend the event, she noted.
During the fact-finding trip, numerous Vietnamese cuisine and crafts have also been introduced to international friends.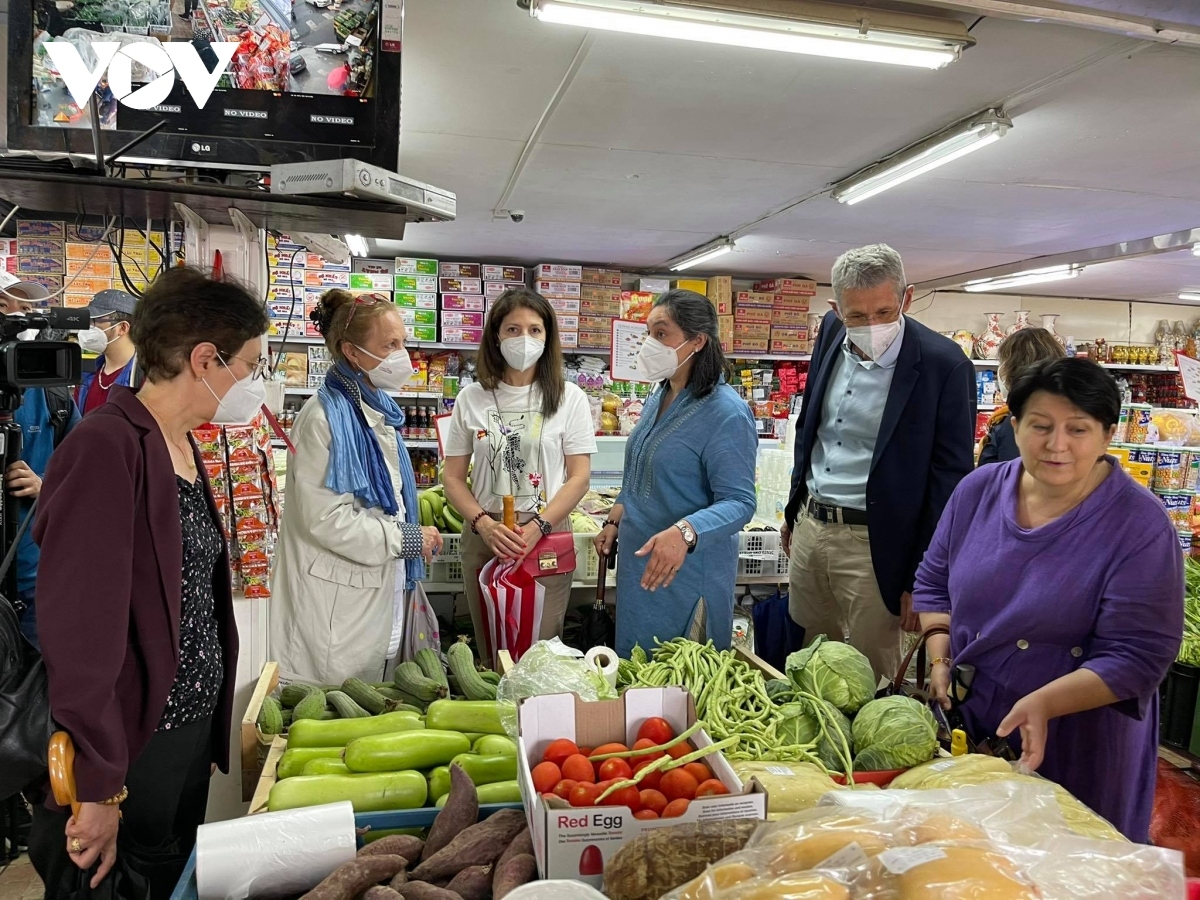 Sapa trading centre is the largest of its kind owned by Vietnamese people in the Czech Republic. It is the area where various events take place every year to introduce and preserve traditional Vietnamese culture. 
The Diplomatic Spouses Association (DSA) was originally established in 2004 and sponsored by the spouse of the Czech Republic's Prime Minister.