Hanoi to restore cultural values of lake in Temple of Literature complex
Tuesday, 12:39, 06/07/2021
The management centre of the Temple of Literature in Hanoi has announced a plan to restore the cultural values of a lake known as Literature Lake as part of this special national site, the Nhan dan newspaper reported.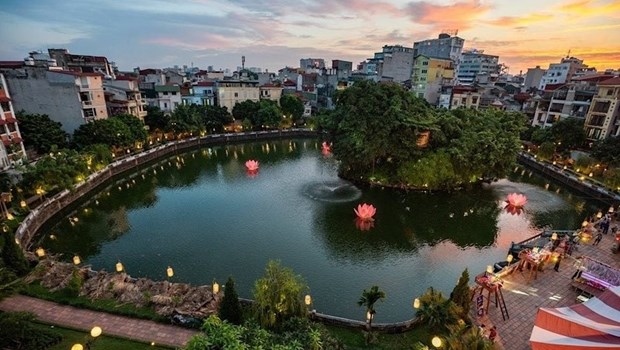 The Literature Lake is an important part of the Hanoi Temple of Literature, covering a total area of 12,000 square metres, including the water area, surrounding gardens, and an island in the heart of the lake called Kim Chau.

Under the plan, the management will kick off a project this month to restore a now-defunct pavilion on the islet.

Due to the ravages of time, this space has been deserted, invaded and encroached multiple times throughout history, making the preservation work particularly difficult.

Since 2006, the lake has been transferred to the management of the Temple of Literature Cultural Centre.

In the past, the pavilion on Kim Chau islet was a venue for scholars in the Thang Long Imperial City to gather to discuss literary works. But it has already been destroyed.

With the restoration of the pavilion and refurbishment of the lake, the cultural values of the lake and the broader Temple of Literature will be further promoted.