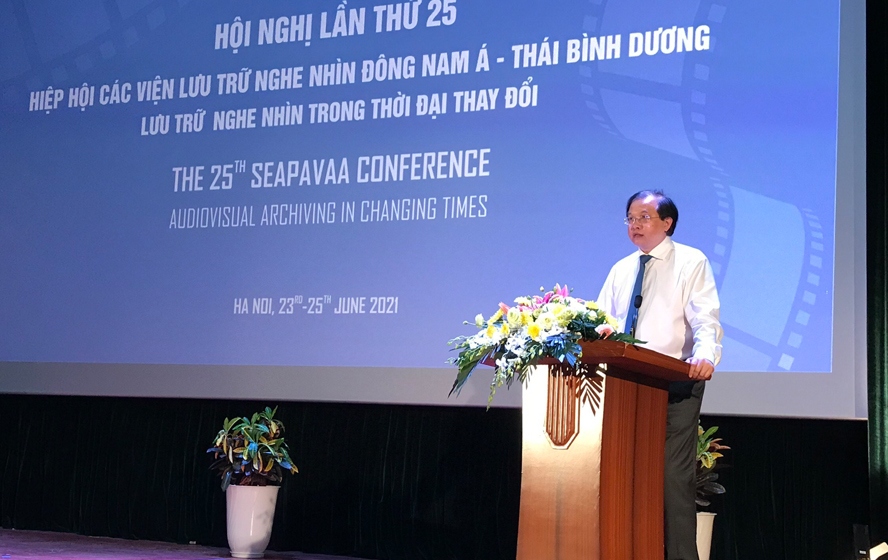 This year's three-day conference, which was organised by the Vietnam Film Institute, is taking place in the virtual and physical formats due to the impact of the COVID-19 pandemic.
Addressing the opening ceremony, Karen Chan, president of the SEAPAVAA confirmed, that the 2020 - 2021 period marked a significantly challenging time for archiving and heritage agencies due to the global nature of the COVID-19 pandemic.
The Hanoi conference aims to help archiving agencies and organisations to meet and exchange initiatives, serving as a source of inspiration for future generation, she noted.
Deputy Minister of Culture, Sports and Tourism Ta Quang Dong stated that Vietnam always places great importance on the work of archiving, preserving, and promoting cultural heritage values through motion pictures.
Recent times have seen the Vietnam Film Institute, a member of the SEAPAVAA, make constant efforts to fulfill the task of archiving, preserving, and promoting the value of moving image materials locally.
The organisation of the 25th SEAPAVAA which coincides with the 25th founding anniversary of the association provides a chance for Vietnam to showcase its international commitments whilst making contributions to the association's activities, Dong stressed.
The conference will feature many discussions focusing on theoretical and practical issues of audiovisual archiving in the film industry.
The SEAPAVAA was first established in Manila, the Philippines, in 1996. As a founding member of the association, the Vietnam Film Institute previously hosted the conferences in 1998, 2004, and 2012.