British newspaper hails Vietnam as dynamic content market in SEA
Friday, 11:55, 15/09/2023
VOV.VN - Screen International, a British film magazine covering the international film business, recently published an article noting that Vietnam is on track to become a dynamic content market in Southeast Asia (SEA), particularly as it boasts a booming production sector, a boost in box office numbers, and international awards.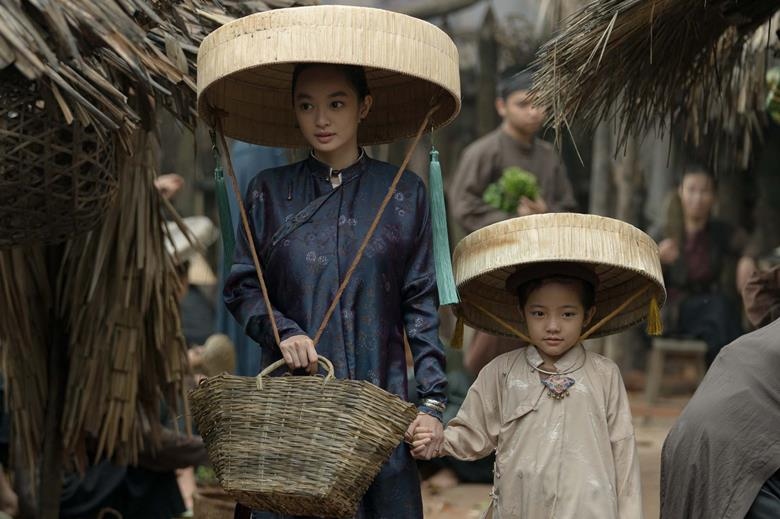 The Vietnamese film industry is therefore celebrating its recent successes, including international accolades and local box-office record-breakers, the article wrote.
Ha Le Diem's coming-of-age documentary Children Of The Mist made history as the first Vietnamese documentary feature to be shortlisted for an Oscar earlier this year. Pham Thien An won the coveted Camera d'Or at Cannes Film Festival with Inside The Yellow Cocoon Shell, exactly 30 years after Vietnam-born French director Tran Anh Hung scooped the same prize with The Scent Of Green Papaya.
The first six months of the year witnessed a sharp increase in the local box office, clocking up 23 million admissions, comparable to the all-time high of 48 million recorded back in 2019 before COVID-19. The estimated total revenue for the first seven months stood at US$92.6 million, up 58.2% on-year.
It was only two decades ago that Vietnamese authorities allowed the private sector to start making films. With a population of around 100 million, the Vietnamese box office has been growing by about 10% annually since the mid-2010s when the number of cinema screens surged due to investment by the Republic of Korea's companies CJ ENM and Lotte Entertainment, along with local chain Galaxy Cinema, which is backed partly by Golden Screen Cinemas' Malaysian parent company PPB.
"Vietnam is now treading the same path that made Korea the power­house it became," suggests Lee Jin Sung, director general of Lotte Entertainment Vietnam based in Ho Chi Minh City. "What the Koreans learned has become an invaluable asset for Vietnam. Lotte and CJ were thus able to develop a mature value chain by introducing Korean investment, production and distribution systems to Vietnam.
"Vietnam will become the strongest content market in Southeast Asia within five years," he predicts.
Screen Daily also assessed that the nation has built strong links with the United States. Many top directors such as Kiet, Victor Vu, Timothy Linh Bui, Charlie Nguyen (The Rebel), and Ham Tran (Maika) were either born or raised there, thereby bringing a different aesthetic to local cinema. The US, which has the largest overseas diaspora globally, is therefore a key international market for Vietnamese films.
Dad, I'm Sorry became the first Vietnamese-produced title to surpass US$1 million at the US box office. "There would be perhaps one or two films [released in North America] every few years but we're now seeing four to six films every year," says Thien A Pham, founder of California-based distributor 3388 Films.
Nevertheless, the nation still lacks a true breakout hit that can attract a wide international audience, not just the diaspora. Greater international exposure can therefore be achieved if more Vietnamese films secure stronger government support and sales representation.
The country will certainly benefit from having more local executives with international distribution experience. While CJ and Lotte represent their own Vietnamese titles through their global sales teams, BHD and Skyline Media are among the few Vietnam-based sales outfits, British newspaper concluded.