Preserving UNESCO-recognised Then singing in Vietnam
Sunday, 22:54, 25/09/2022
VOV.VN - People living in the northern mountainous localities are preserving and promoting Then singing, an important aspect of the Tay, Nung, and Thai culture, which has been recognized by UNESCO as the Intangible Cultural Heritage of Humanity.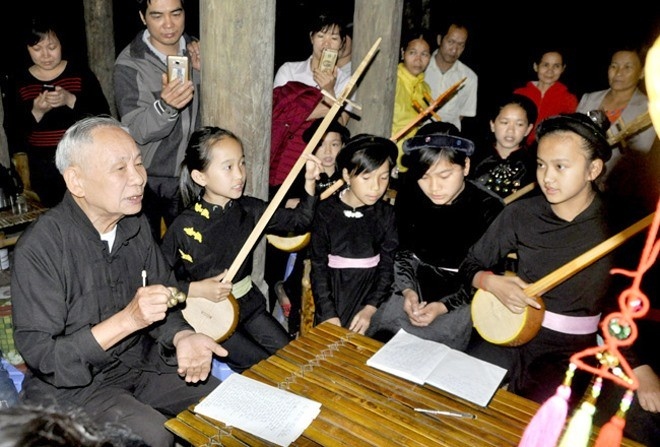 People in Vietnam's northern mountains say that the old Then melodies have a special attraction. The preservation and promotion of Then singing is a major concern of Then artists.
People's Artisan Ha Thuan of Tuyen Quang province has devoted his life to singing and teaching Then. At the age of 80 he still remembers by heart several stories about the old Then melodies of the Tay.
Thuan recalls that in the past shamans sang Then at ceremonial rituals for families in the village. When he was small, he often followed senior villagers to worship rituals and the Then singing he heard imprinted itself on his heart and mind.
Thuan still spends most of his time collecting and teaching ancient Then melodies to young people. 
"There was a time when people said Then was superstition. I'm very happy that UNESCO has recognized its value," says Thuan. "I'm trying to preserve the cultural identity of our group by teaching young people. I tell them that, just as I'm teaching them now, they will teach even younger people so as to preserve Then forever."
The Tinh gourd lute is the main musical instrument used in a Then singing session, along with hand-held fans. The melody of the Tinh lute accompanying the Then lyrics is considered a thread that connects the community.
Nguyen Ngoc Anh, a young local, and her friends agree that Then is very attractive and they are determined to learn it.
"I love to hear granda playing the Tinh and singing. I've been learning Then for a long time and I can sing and play the Tinh quite well," says Ngoc Anh.
"I went to Thuan's class because I love my group's culture and want to learn more," says a Tay girl.
"I can sing Then and play the Tinh. I learned from my friends before attending Thuan's class to improve my skills. I'm a Tay girl and I want to learn more Then songs," shares another Tay girl.
Where there are Tay, Thai, and Nung people, there is Then singing and Then rituals.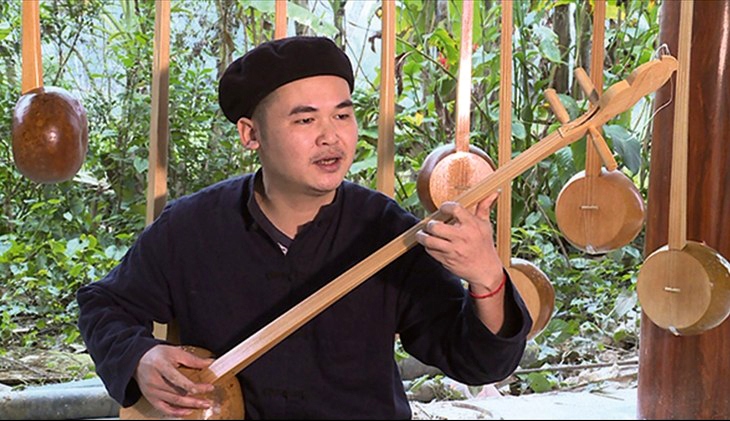 Ancient people who lacked scientific knowledge used Then to explain human relations with other humans and with nature, and to express their hope, faith, and trust in the face of adversity.  
Artisan Ha Ngoc Cao of Chiem Hoa district says that Then reflects the wellspring of creativity and cultural life and speaks to the group's origins.
"Then teaches people to work and live morally with respect toward their ancestors and parents, guides them to do good deeds and live a good life, and makes them reflect on their wrongdoings. We have a class for children at the age of 8 or older and a class for people over 60. We hope the leaders will create additional classes in the future," confides Cao.
In addition to community classes, Then artisans conduct classes online. Artisan Chu Van Thach of Tuyen Quang province has taught many Then classes both in person and online, and some of his students are now teaching others.
Meanwhile, artisan Nguyen Xuan Huu of Ha Giang province has also offered online classes to people living in other places, like Ho Chi Minh City, who are keen to learn Then.
"When I posted the videos on YouTube, foreigners in California and Germany started using them to learn Then. I'm proud that I can spread my love of Then to people overseas," says Huu.