YouTube food star Mark Wiens reveals five must-eat dishes in Hanoi
Tuesday, 18:02, 12/09/2023
VOV.VN - Renowned food influencer Mark Wiens, who boasts 10 million subscribers on YouTube, recently uploaded a video introducing five must-eat foods for those visiting Hanoi.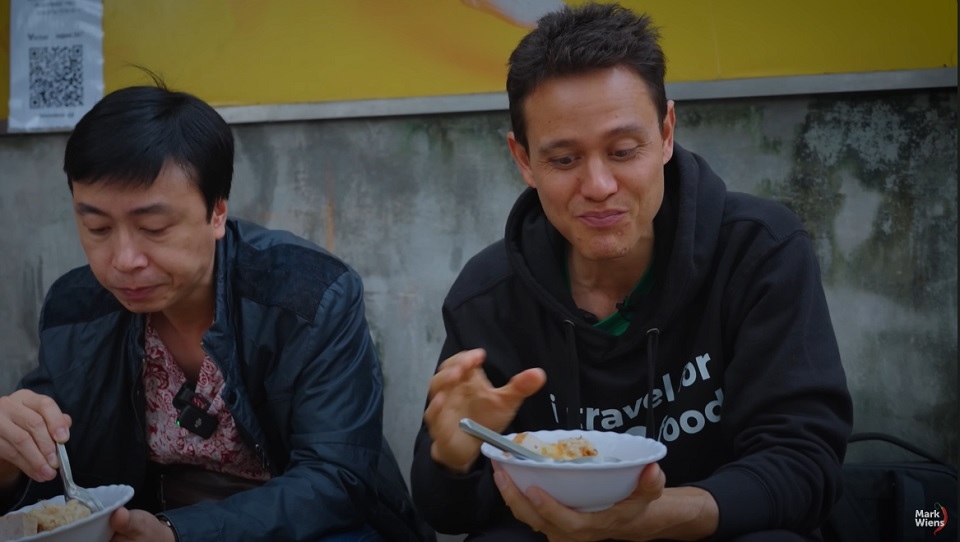 The video was made during his recent visit to the capital.
On his YouTube channel, Wiens shared that he hung out with a food expert to sample some of the local delicacies as well as some extreme dishes.
The vlogger suggested that there are five delicious Vietnamese dishes that guests should not miss out on when visiting Hanoi, namely Xôi xéo (Vietnamese sticky rice with mung bean), bún riêu (crab noodle soup), bún chả (rice vermicelli with grilled pork and fresh herbs), bún ốc (snail vermicelli soup), and chả rươi (ragworm omelet).
Born in 1986, Wiens is currently one of the most popular food vloggers in the world. The American food star resides in Thailand and uses his YouTube channel to present various food content from around the world.
With around 10 million subscribers and a total accumulated video view count of about 2.5 billion, his online influence is substantial.