Vietnamese broken rice and chung cake among world's top 100 Best Rated Rice Dishes
Tuesday, 10:56, 23/05/2023
VOV.VN - Cơm tấm, Vietnamese broken rice, and bánh chưng, a square sticky rice cake also known as chung cake, has been listed among the top 100 Best Rated Rice Dishes in the World as complied by international food magazine TasteAtlas.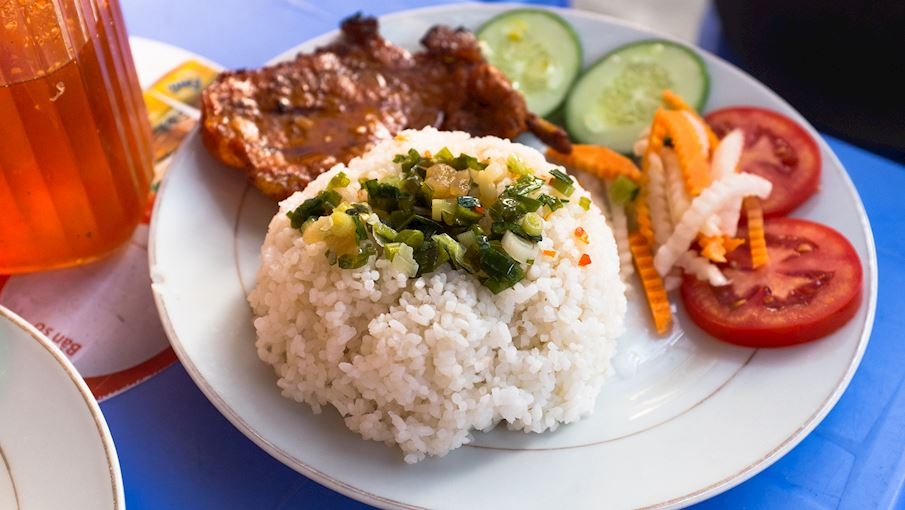 According to details given by the magazine, cơm tấm is typically sold as street food, ranking third in the list. The dish consists of broken and imperfect rice grains that were traditionally thrown away after the milling process, but nowadays it is used as part of the signature dish of Ho Chi Minh City.
TasteAtlas noted that broken rice has a texture similar to normal rice, only smaller.
"When served, cơm tấm is accompanied by numerous toppings such as fried eggs, shredded pork skin, grilled pork chops, or deep-fried fish patties. The usual garnishes include lime wedges, chopped spring onions, and mint, while accompaniments served on the side include sliced tomatoes and cucumbers, pickled vegetables, or dipping sauces," it shared.
Meanwhile, square sticky rice cake came in at 97th position. The magazine said that the main ingredients of the traditional Vietnamese rice cake is glutinous rice; mung beans; fatty pork; and spices such as salt, pepper, green onions, and nước mắm, also known as fish sauce.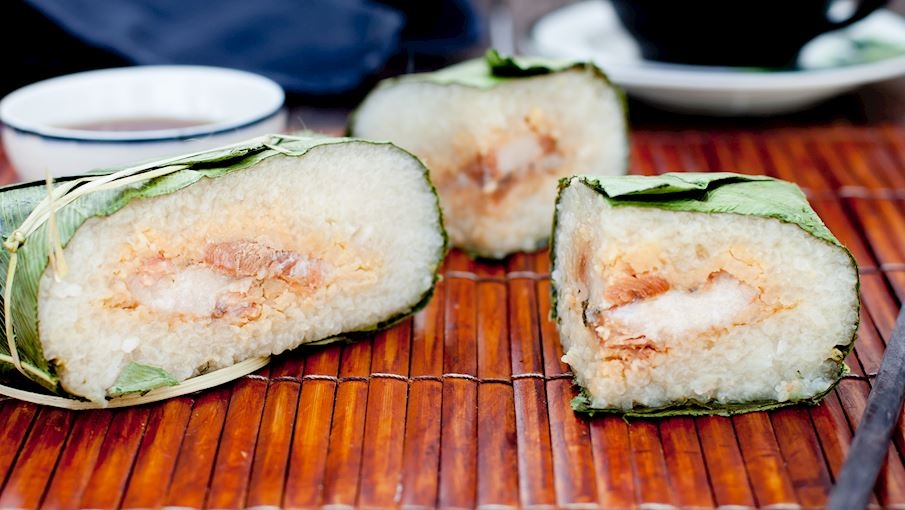 It noted that the pork is seasoned, tucked into the rice and bean paste, wrapped in lá dong, a type of leafy plant, giang strings, a type of bamboo, or banana leaves, before being boiled.
Sometimes, in order to give the resulting wrap a better shape, square wooden molds are used.
"Bánh chưng has a valuable cultural and historical meaning. Served for tết, the Vietnamese New Year, it is said to have been created by a Vietnamese prince, Lang Liêu, along with bánh giầy," TasteAtlas concluded.
TasteAtlas food rankings are based on the ratings of the TasteAtlas audience, with a series of mechanisms that recognise real users whilst ignoring bota, nationalist or local patriotic ratings, and give additional value to the ratings of users that the system recognises as being knowledgeable.
For the "100 Best Rated Rice Dishes in the World" list, 13,124 ratings were recorded, of which 9,564 were recognised by the system as legitimate.