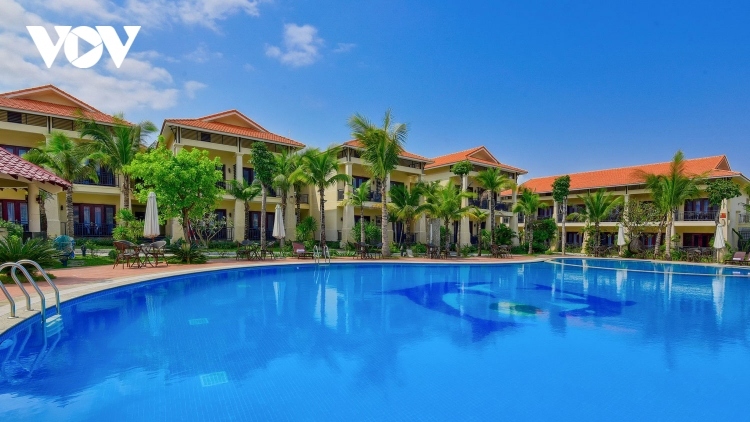 Addressing the event, Do Thi Thanh Hoa, deputy director of the institute, noted more than 20 million Spanish people, or more than half of the country's population, book outbound tours annually, but the number of Spanish travelers to Vietnam remains modest.  
She cited statistics from the Vietnam National Administration of Tourism, saying between 70,000 - 80,000 Spaniards chose Vietnam as a destination for their holiday between 2016 and 2019.
The COVID-19 pandemic has changed tourism trends as well as the demand for products and services of international tourists, including Spaniards, said Hoa.
Currently, Spanish people are eager to travel again after the COVID-19 outbreak was brought under control, and Spain will still be the target market for Vietnamese tourism in the near future, she said.
Sharing Hoa's view, Nguyen Quang Vinh, deputy head of the market research department of the institute, Spain is a potential market for Vietnam thanks to the visitors' high spending levels and long stay.
Since 2018, Vietnam has unilaterally exempted visas for tourists from some Western European countries, including Spain, over a period of 15 days. The Vietnam National Administration of Tourism also launched a tourism promotion programme in capital Madrid in October 2018.
However, he admitted that the Spaniards know little about Vietnam as a country which is rich in tourism resources, beautiful and friendly.
To attract Spaniards to Vietnam, experts attending the workshop proposed that the tourism sector fully study this market to better cater to local people's tastes, especially when Vietnam moves into the new normal status in the post pandemic period.
Some delegates also proposed that the government extend the visa-free stay for Spanish tourists to Vietnam from the current 15 days to 30 days, in order to attract more Spanish holidaymakers to the country.