Vietnam named among fastest growing travel destinations globally
Monday, 18:59, 01/08/2022
VOV.VN - Vietnam has continuously ranked among the world's fastest growing travel destinations, with a growth rate of between 50% and 75% since the beginning of the year, according to details given by the Vietnam National Administration of Tourism (VNAT).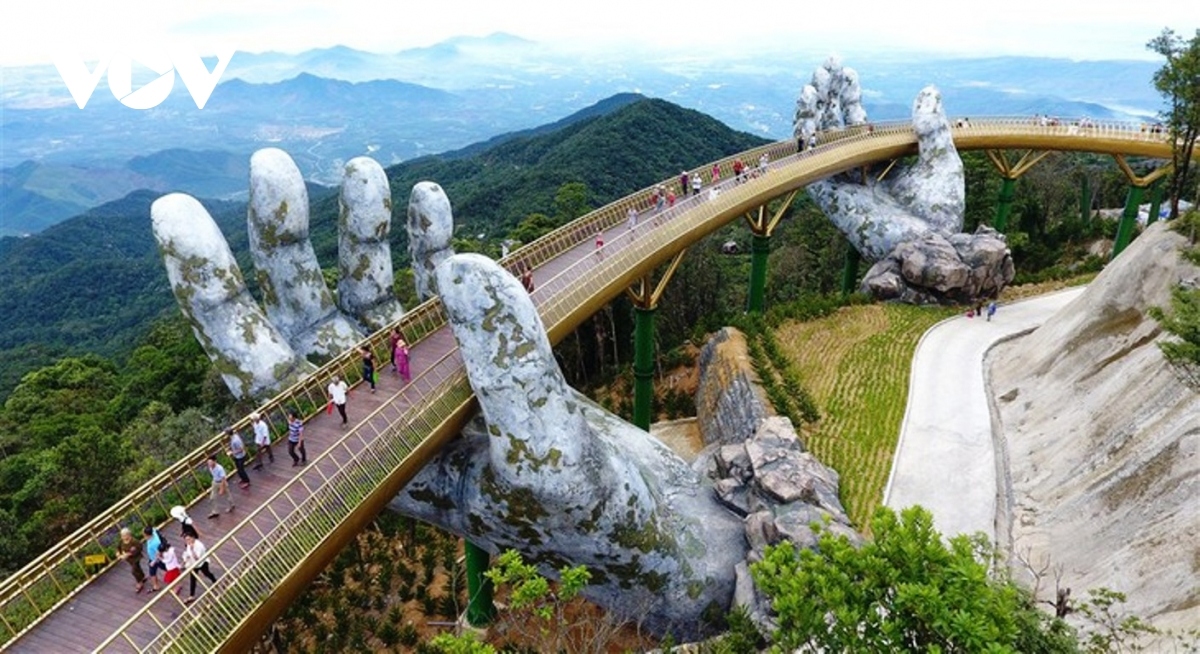 Statistics compiled by the VNAT reveal that the country welcomed a total of 954,000 international visitors during the past seven months of the year, representing a nine-fold rise compared to the same period from last year, with the average monthly growth rate of 62%.
The leading 10 markets for Vietnamese tourism include nine countries in the Asia-Pacific region, with the United States and the Republic of Korea taking the lead.
Southeast Asia has up to four markets, including Cambodia, Singapore, Thailand, and Malaysia while markets from Europe also saw robust growth rate, with the UK taking the lead, followed by France and Germany.
Most notably, the global search volume for tourist accommodation facilities in the nation in July reached 100 points, thereby representing a 5.9 fold-rise compared to the beginning of March.
The 10 most searched countries for Vietnam tourism were the US, Australia, Singapore, India, Japan, the Republic of Korea, the UK, Malaysia, Germany, and Thailand, respectively.
Furthermore, the number of Vietnamese people searching for tourism in foreign countries in July remains high at 780% in comparison to the same period from last year, with this continuing to experience an upward trajectory amid global international tourism activities recovering.
Destinations throughout Southeast Asia typically receive the most attention from Vietnamese tourists with up to six countries among the top 10 most searched by Vietnamese tourists, namely Singapore, Thailand, Cambodia, Indonesia, Malaysia, and the Philippine.
The VNAT, the Tourism Development Support Fund, businesses, and airlines have come together to devise a plan to promote destinations in order to quickly recover the international tourist market with a specific focus on markets near Northeast Asia, Southeast Asia and Europe.
Moreover, Vietnamese travel firms are expected to participate in the JATA International Tourism Expo in Japan from September 22 to September 25, which aims to attract Japanese tourists in the coming time. 
They are also anticipated to attend the World Travel Market (WTM) in the UK from November 7 to November 9, as well as a number of festivals and programmes to introduce Vietnamese tourism in key markets, including the Republic of Korea, Japan, Taiwan (China), Europe, North America, and Australia.
Moving forward, Vietnamese tourism will be introduced at the ITE HCMC International Travel Expo in Ho Chi Minh City from September 8 to September 10 and the Greater Mekong Subregion's tourism promotion scheme within the framework of the Mekong Tourism Forum (MTF) that will be held in Hoi An, Quang Nam, from October 9 to October 14.