US travel guide suggests ways to discover local Vietnamese culture
Monday, 18:11, 20/11/2023
VOV.VN - Travel publisher Lonely Planet of the United States has revealed three destinations in order for guests to explore the local culture in Vietnam, namely the Central Highlands, the Mekong Delta, and the southcentral regions.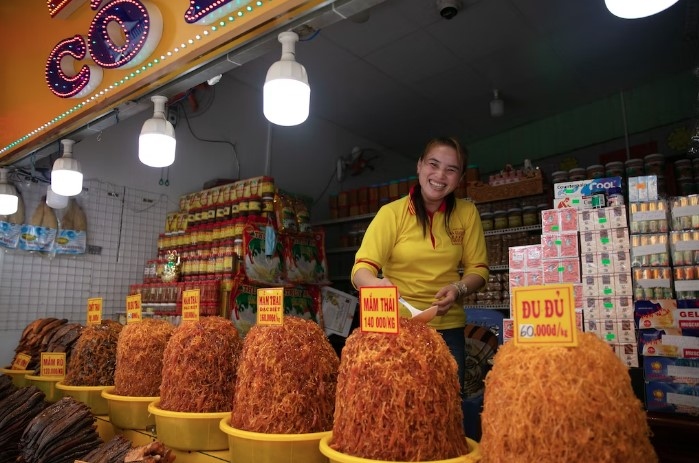 Thanks to its array of beaches, historic sites, mountain hikes, and irresistible food, the nation tends to draw travelers from all over the world, the article wrote. 
Chasing waterfalls and sampling coffee in the Central Highlands region is therefore a great experience for many tourists.
According to the US travel guide, Buon Ma Thuot is famous for its coffee culture. Here, travelers can come and enjoy guided tours of lush coffee plantations, taking in the aroma of freshly roasted beans, with visitors even able to learn how to make their own coffee in the Vietnamese style. 
Furthermore, mystical waterfalls like Dray Nur and Dray Sap evoke fairy tales. While swimming isn't allowed, the lush greenery and the sound of cascading water creates a scenery that's breathtaking to experience from land. 
Meanwhile, tourists should not miss out on visiting Chau Doc city in the Mekong Delta region which has been dubbed "the kingdom of fish sauce".
Located close to the Cambodian border, Chau Doc is home to Chinese, Cham, and Khmer communities; with the diversity of its residents apparent through its architecture and cuisine.
In addition to Mekong Delta cruises, visitors are able to stop by sacred sites such as the Hang Pagoda or Ba Chuc Tomb, or they can immerse themselves in nature and wildlife at the Tra Su Bird Sanctuary.
Chau Doc floating market is widely considered to be the primary reason for visiting the city as it promises unique culinary adventures thanks to the incredible variety of fish harvested from the river.
The southcentral region is also known as a treasure trove of natural wonders. Located far away from the nation's bustling tourist spots, Lang Co is a hidden gem that takes pride in its rich traditions, warm hospitality, and diverse landscapes.
Located between the imperial city of Hue and Da Nang in the central region, it's a place where travelers can go to discover pristine fishing villages, national parks, white-sand beaches, and turquoise bays.
Another must-visit place is Bach Ma National Park, an absolute treasure trove of natural wonders that boasts awe-inspiring views, towering waterfalls measuring nearly 300m (984ft) in height, and a remarkable array of flora and fauna.