Travel firms await latest policy to welcome back foreign visitors
Monday, 11:29, 14/03/2022
VOV.VN - One day ahead of March 15, the date when Vietnam reopens its doors to international tourism, all eyes are now on State management agencies which are required to introduce consistent regulations.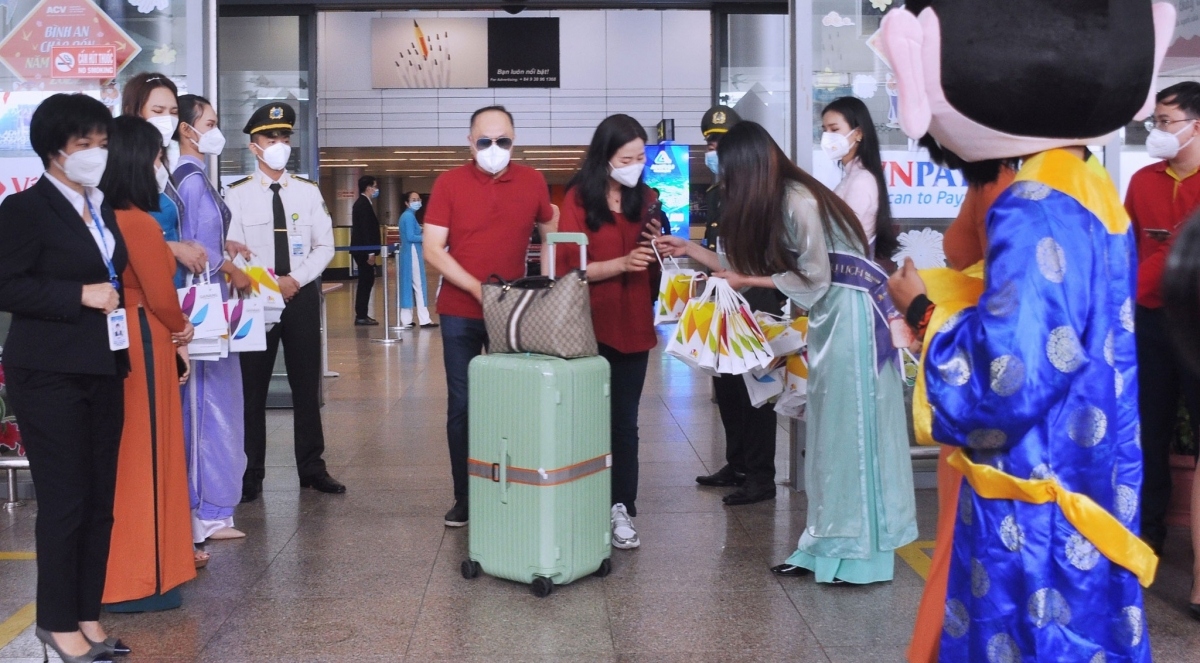 March 15 is a highly-anticipated date for travel firms which have made preparations to welcome back foreign visitors under a decision made by the Prime Minister after a hiatus caused by COVID-19. However, plans to welcome back visitors have yet to be granted approval.
Travel firms indicated they have been longing for new regulations to be announced before persuading visitors to enter Vietnam.
"In fact, guests are quite eager to return to Vietnam, but they need precise information relating to medical isolation or testing conditions for instance. Everything must be clear," Nguyen Tien Dat, CEO of AZA Travel, told tienphong.vn.
Not only AZA Travel but many other travel firms are also nervously waiting to hear information from relevant ministries and agencies. Tran Nguyen, an official of Sun Group, stated that while new regulations are in the pipeline, Sun Group will primarily focus on the domestic market.
"What tourists most look forward to is the visa policy proposed by the Ministry of Foreign Affairs - one of the advantages to attract international visitors," said Nguyen.
Travel agencies remain in a state of confusion caused by contradictory views proposed by the Ministry of Health. After a quarantine proposal was opposed by travel firms, the Ministry recently recommended that people enter Vietnam without certificates of COVID-19 vaccination or proof of recovery, but instead implement anti-pandemic measures.
The latest proposal still raised concerns among tour operators that unvaccinated international visitors may become infected when traveling in the country, and the responsibility will potentially rest on the shoulders of local tour operators.
"Currently, our partners in the Republic of Korea, Singapore and Malaysia are also waiting for the official announcement from Vietnam so that they plan to deploy tours to the market," said Nguyen Vu Khac Huy, vice chairman of the Kien Giang provincial Tourism Association.
Furthermore, although the country is set to reopen its international tourism market, a high influx of visitors are not expected in the short term.
Cao Tri Dung, chairman of the Da Nang City Tourism Association, admitted that only a few markets which boast strong epidemic control and similar travel policies will be able to welcome back visitors.
"Many countries still maintain their isolation policy when their citizens return from travel, so few international visitors are expected to come to Vietnam," said Dung, citing the fact Taiwan (China), Japan, and China have yet to remove their isolation policy.
Deputy Prime Minister Vu Duc Dam recently requested relevant ministries and agencies, including the Ministry of Culture, Sports and Tourism, Ministry of Health and Ministry of Foreign Affairs, to formulate consistent regulations to support the reopening of the tourism market in the spirit of flexible adaptation to and both the safe and effective control of COVID-19.