Rusian tourists book tours to Vietnam
Thursday, 12:21, 21/10/2021
VOV.VN - Vietnamese travel operators have revealed that tens of thousands of Russian tourists have booked tours to travel to the nation, according to Vietnamese news website Zing news.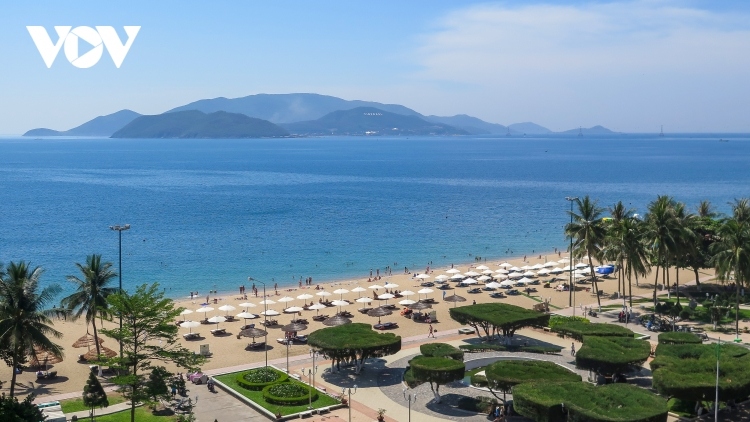 According to the schedule, November will see a number of provinces and cities across the country begin to welcome the return of international tourists. Whilst some provinces have initiated plans to receive only domestic visitors, other localities such as Khanh Hoa, Da Nang, Quang Ninh, and Phu Quoc have devised plans to welcome tourists from abroad.
Nguyen Duc Tan, general director of Anex Vietnam Travel and Trading Company, stated that the company has proposed a special tourism scheme that, if granted approval, may allow the return of tens of thousands of Russian tourists. Foreign guests will only be allowed to enter the country with a vaccine passport and will be permitted to visit several famous destinations throughout the country every month.
He stated that during the pilot phase, the model will only target visitors from Moscow, Novosibirsk, and Vladivostok, before extending this model to other cities throughout Russia.
Tan added that all flights will land at Cam Ranh International Airport under a closed tourism model named "Nha Trang 7+".
As part of the scheme, Russian visitors will be required to stay at designated resorts and will have their movements restrict over the course of their initial seven-day stay.
After the seven-day period has passed, providing tourists record negative test results for COVID-19, they will be granted permission to visit, eat, and shop at other locations through tours. They can also change their accommodation facilities on the seventh day in order to move to hotels in isolated locations based in the locality.
Moving forward, the firm is set to welcome approximately 6,000 travelers throughout the pilot phase, with this figure forecast to increase to 12,000 tourists per month with a frequency of one flight per week per city.
Nhat Minh Tourism Joint Stock Company also revealed that it is planning to welcome Russian visitors in early December, with the firm set to co-operate with Siberia Airlines in a bid to launch six weekly flights to bring Russians to Khanh Hoa province from Novosibirsk, Vladivostok, and Irkut.
Moreover, accommodation facilities are also getting ready to host guests as soon as the Government gives the green light to the return of foreign tourists.
In line with this, hotel and resort staff have been given two doses of vaccines, while local administrations of the province are speeding up the vaccination process in an effort to ensure all local people are fully vaccinated against COVID-19.