RoK promotes transit tourism products for Vietnamese travelers
Friday, 11:15, 10/06/2022
VOV.VN - Airports in the Republic of Korea (RoK) are set to provide a free transit experience for passengers traveling from Vietnam to the United States, Canada, or Japan, including discounts on services in lounges, free services guides, and tours.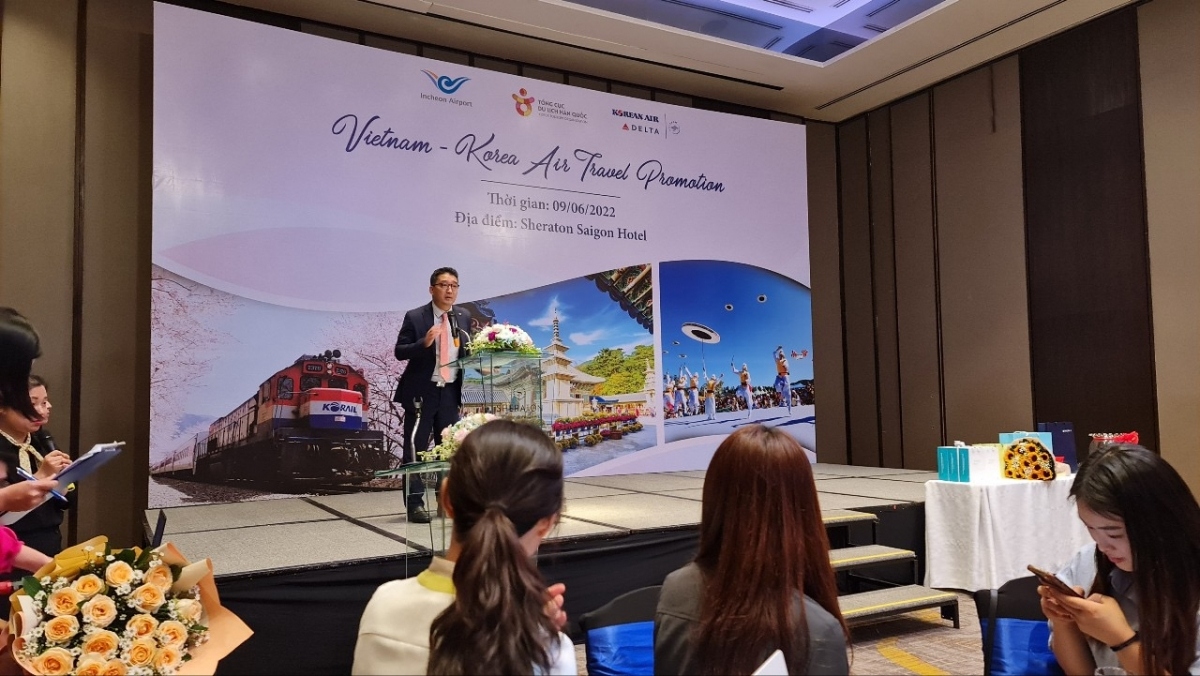 The statement was made by Lee Jae-hoon, chief representative in Vietnam of the Korean Tourism Organisation (KTO), at a seminar on "Vietnam-Korea Air Travel Promotion" held in Hanoi on June 9.
Statistics indicate that the number of passengers travelling from Vietnam to Incheon International Airport in 2019 stood at 7.62 million, including 500,000 transit passengers, ranking first and second in Southeast Asia, respectively.
Among the passengers, those from Hanoi and Ho Chi Minh City numbered 3.8 million, making up half the total. In addition, the two cities also accounted for 96% of transit passengers, equivalent to 400,000 travelers.
Hanoi and Ho Chi Minh City are widely considered to be strategic areas, with the number of tourists from these two major cities anticipated to increase rapidly during the post-pandemic period.
The recent trend of easing pandemic prevention measures in both Vietnam and the RoK can be seen as laying the groundwork for the revival of the air travel industry.
Incheon International Airport is actively developing trade promotion programmes and is offering financial support up to 50 million won, equivalent to about VND1 billion, for international routes with high recovery rates, as well as stop-over tourism products in Incheon, according to Kim Kyung-wook, CEO of Incheon International Airport Corp.