Quang Ninh seeks ways to attract Muslim tourists
Wednesday, 12:33, 13/09/2023
VOV.VN - The northern province of Quang Ninh hosted a conference on September 12 to attract Muslim tourists to the locality as part of its scheme to fully tap into the potential of the international tourism market.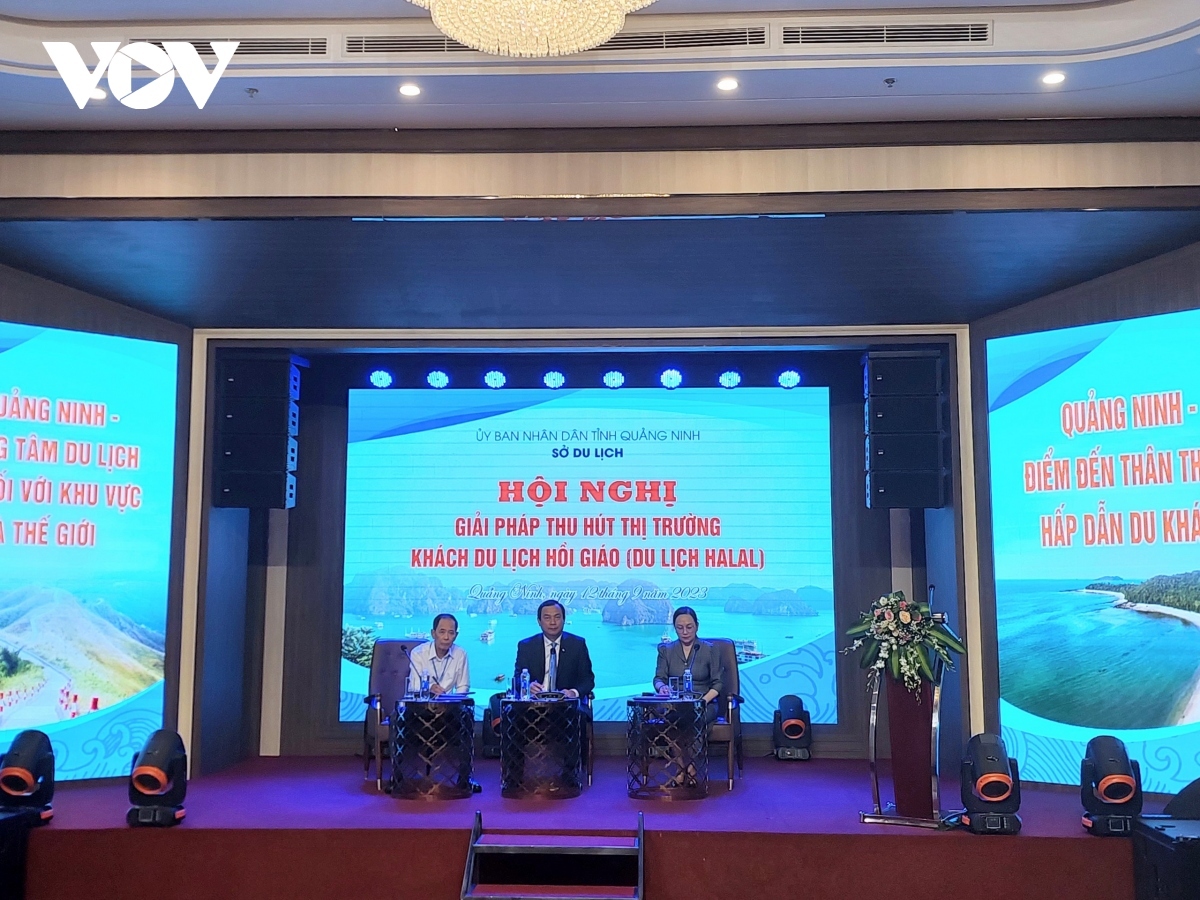 This means that the province is one of the first localities in the country to seek ways to lure the tourist segment after the COVID-19 pandemic. In fact, following the COVID-19 pandemic, there has been a trend of Muslim tourists preferring to visit Southeast Asian countries, including Vietnam.
Nguyen Thi Huyen Anh, deputy director in charge of the Quang Ninh provincial Department of Tourism, said Muslim travelers coming to the province mainly hail from Malaysia, Indonesia, Singapore, India and the Middle East region.
At present, the province has mobilized local firms to invest in infrastructure in order to properly welcome the influx of Muslim tourists over the coming time by arranging a separate zone for them whilst opening restaurants that have chefs who boast Halal certification, she added.
At the event, representatives of several major international travel agencies from India and Vietnam analysed the advantages and limitations of Quang Ninh's tourism products, thereby proposing solutions to attract Muslim tourists moving forward.
Nguyen Trung Khanh, director of the Vietnam National Administration of Tourism (VNAT), underlined the need to improve the technical infrastructure to meet the demands of Muslim visitors.
He also stressed the importance of training relevant human resources who possess full knowledge of the culture, religion, beliefs, and languages of the Muslim people, while simultaneously preparing tourism products and services and seeking to enhance tourism promotion activities in target markets such as the Middle East and South Asia.
About 140 million Muslim tourists are expected to travel to countries around the world this year, with this rising to about 230 million by 2028, with a total spending of up to US$225 billion.
Currently, only Ho Chi Minh City and Hanoi represent the main tourist destinations in terms of welcoming this influx of tourists.