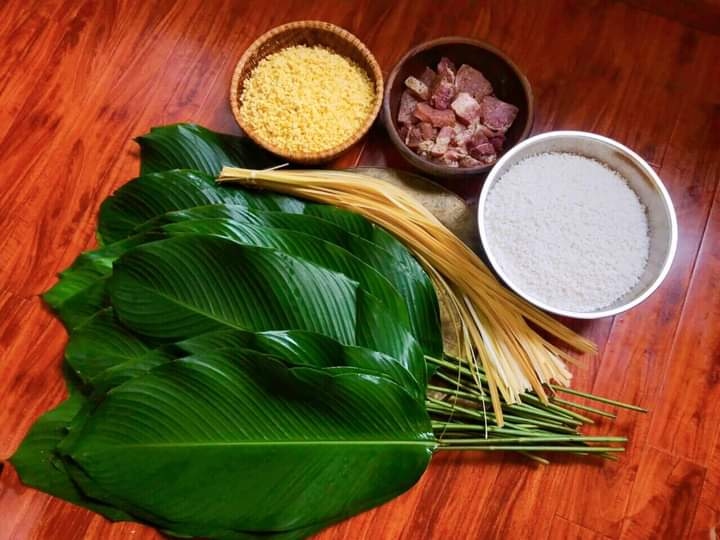 Visiting Trang Cat village, Kim An commune (Thanh Oai district, Hanoi) these days, everywhere is covered with the green color of Dong (Phrynium placentarium) leaves, typical wrapper for Banh Chung (traditional sticky rice cake) to enjoy in Tet (Lunar New Year Festival).
Dong leaves from Trang Cat village has become a brand as well as the pride of the villagers that have been offered to other localities and countries. Since the beginning of January, the atmosphere at the village has been very lively. While some people pick up Dong leaves, others arrange them in heaps. Business people are also here for the trade. 
The farming of Dong leaves has been practiced by the people in Trang Cat since the village was founded and passed down from generation to generation. About 90% of the villagers plant the tree. There were ups and downs, but it seems that today's modern wrappers are still unable to replace the simple rustic leaves of the countryside.
Thanks to the fertility of the land next to Day River, Trang Cat is ideal for planting a variety of fruit trees such as oranges, grapefruit, vegetables and especially Dong trees. There was a time when many households were solely dedicated to growing oranges, but in recent years they have returned to Dong trees, which they found more suitable for the soil quality, higher productivity and more stable income as they could harvest it all year round. Moreover, if could combine dong growing with rice and vegetable cultivation in the same field.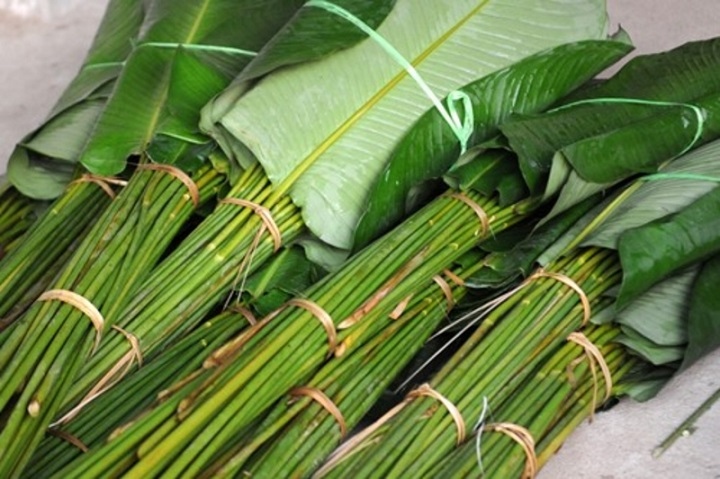 In fact, Dong is regarded as the "secondary" tree compared to rice and fruit but it is becoming the "main" one as it yields better income.
Ms. Nguyen Thi Tuat, a villager and planter of Dong leaves for many years said every year she provided tens of thousands of leaves to the market. For each 100 leaves she earns VND100,000-120,000 (US$4.5-5).
"I used to cultivate other crops such as rice, corn, potatoes, among others. But I changed my focus only on planting and taking care of Dong leaves for 20 years now. It is very easy to grow and take care of Dong trees and the process also takes less time than other crops," she said.
Planted once, Dong trees can be harvested "forever" as when the leaves are cut, the new ones will grow." Her products are offered in Hanoi and other cities and provinces, as well as shipped to far away countries such as Malaysia and Russia.
There are nearly 300 households in the village planting some 25 hectares of Dong tree in total, according to Chairman of the People's Committee of Kim An commune, Mr. Doan Van Huynh. In the last two years, the Dong planting area in the village has increased by nearly ten hectares. The Dong leaves of Trang Cat have been exported to other countries for overseas Vietnamese people to wrap Banh Chung on the occasion of Tet.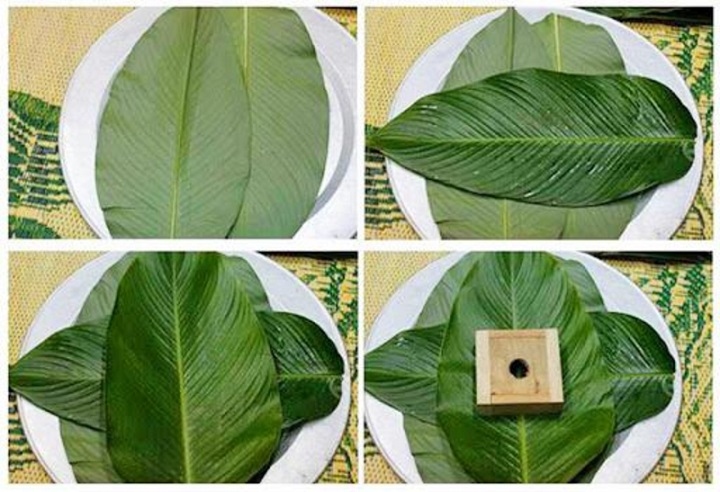 From a family that has many generations planting Dong leaves in Trang Cat, Mr. Nguyen Van Dat said "Dong leaves here have bright green color and large size compared to those planted elsewhere usually come with dark green and smaller size."
He can easily distinguish the leaves of his village from those of other places. Dong leaves from Trang Cat Village are favored for the being soft as well as having catchy color and odor, thanks to the local soil physical properties, a mix of soil and sand and underground water providing good condition to ensure the ideal leaf quality.
In addition to Banh Chung, Trang Cat's Dong leaves are also used to wrap Banh Day (round cake made of sticky rice flour), pork sausage, and gifts, not only during Tet but also all year round.