Phu Quoc airport secures Airport Health Accreditation
Tuesday, 12:59, 26/10/2021
Phu Quoc International Airport in the southern province of Kien Giang was granted the Airport Health Accreditation (AHA) by the Airports Council International (ACI) for maintaining safety and prevention measures against the COVID-19 pandemic.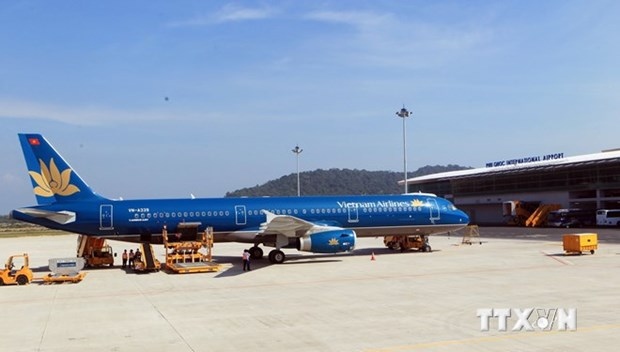 The certificate recognises the airport's commitment to prioritising health and safety measures in accordance with the ICAO Council Aviation Restart Task Force (CART) recommendations and in alignment with the ACI Aviation Business Restart and Recovery guidelines and industry best practice.

The ACI Airport Health Accreditation is designed to help airports around the world prove to passengers, their employees, regulators, and governments that they continue to place the health and safety of passengers as their top priority via the establishment of specific safeguard measures in the fight against the COVID-19 pandemic.

To be certified by the ACI, airports are assessed across a number of categories including cleanliness and disinfection, physical distancing, staff protection, physical layout, passenger communications and passenger facilities.

Airports achieving this certification also take a step closer to opening their doors to international passengers through the "Vaccine Passport" programme which will be piloted in Phu Quoc in the coming time.

Phu Quoc is the fifth Vietnamese international airport receiving the AHA, after Noi Bai, Tan Son Nhat, Da Nang and Cam Ranh. It is expected that by October 28, when Phu Quoc city completes vaccination against COVID-19 for its whole population, Phu Quoc International Airport will also achieve 99.8% of its staffs being fully vaccinated.

The success reflects the airport has committed to providing services in accordance with global standards and prioritised the health and interests of passengers, its staff and the community.