Noi Bai Airport overwhelmed by rising passenger numbers
Tuesday, 18:28, 28/06/2022
VOV.VN - The number of passengers passing through Noi Bai International Airport in Hanoi has reached a record number, exceeding the airport's design capacity.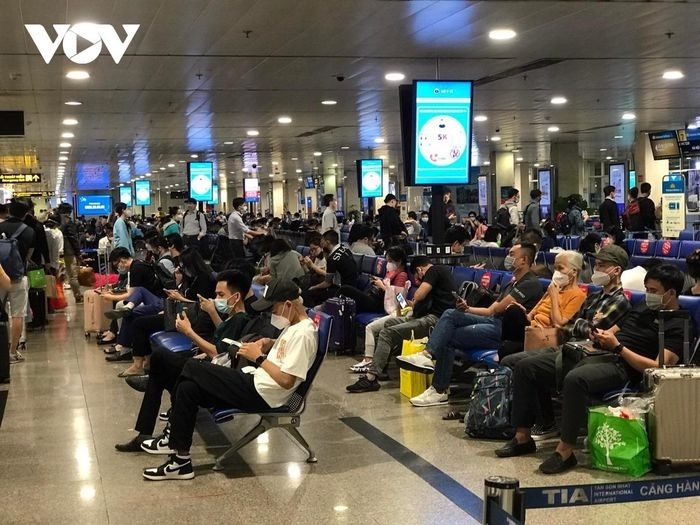 A representative of Noi Bai International Airport said that following the resurgence of the travel industry in the post-pandemic period, the number of passengers traveling on domestic air routes constantly hit new record high.
The airport welcomed 102,000 passengers, including 91,000 domestic travellers, on June 24, and the figure rose to 104,000, including 93,000 domestic tourists, the following day.
The number of travelers passing through the airport is projected to hit a record high of 110,000 by early July.
On average the domestic flight volume at Noi Bai Airport  has recorded rapid growth, up more than 40% compared to the peak level seen in the 2019 summer.
To meet the demand of passengers and improve the service quality, the airport has deployed aviation security and police forces as it seeks to ensure smooth traffic, maximise the security screening system in place, and increase check-in kiosks.
It also recommended that passengers use online check-in services and arrive at the airport at least two hours prior to their departure time, as well as making use of public transport instead of private vehicles.