Ninh Thuan promotes community-based tourism
Sunday, 11:26, 13/03/2022
VOV.VN - The Cham ethnic minority in Ninh Thuan province have become familiar with community-based tourism.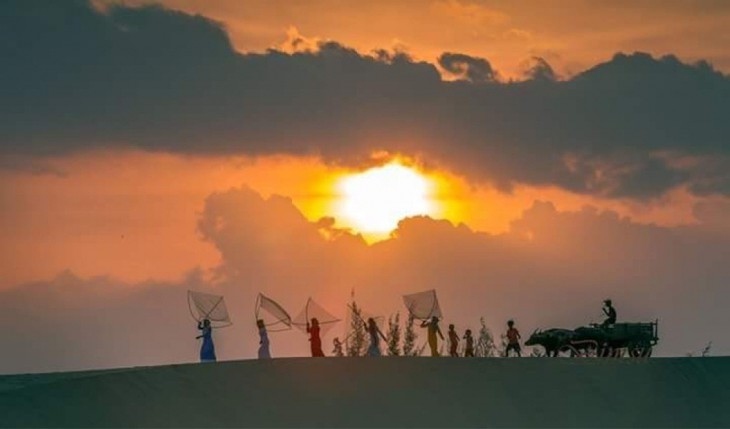 Visitors are invited to stay in a traditional Cham house and participate in the daily activities of a Cham family.
Tuan Tu village of the Cham ethnic minority in Ninh Phuoc district is a tourist destination well-known for the nearby Nam Cuong sand dunes.
The village's 500 households live mainly on farming and animal husbandry. Visitors come to experience local life, watch cultural performances, and take photos of the sand dunes.
Vu Thi Huong, a member of the Hanoi Nomadic Art Photography Club, told VOV that she has been there twice before, but seeing Cham women in their traditional costumes growing vegetables and feeding their goats and sheep is always just as fascinating as the very first time.
"The sand dunes here are very beautiful. The shadows of Cham women walking on the dunes make for some breathtaking pictures. We want to capture this beauty to make Ninh Thuan more widely known," said Huong.
Huu Duc Cham ethnic village, also in Ninh Phuoc district, is considered the cradle of the Cham culture.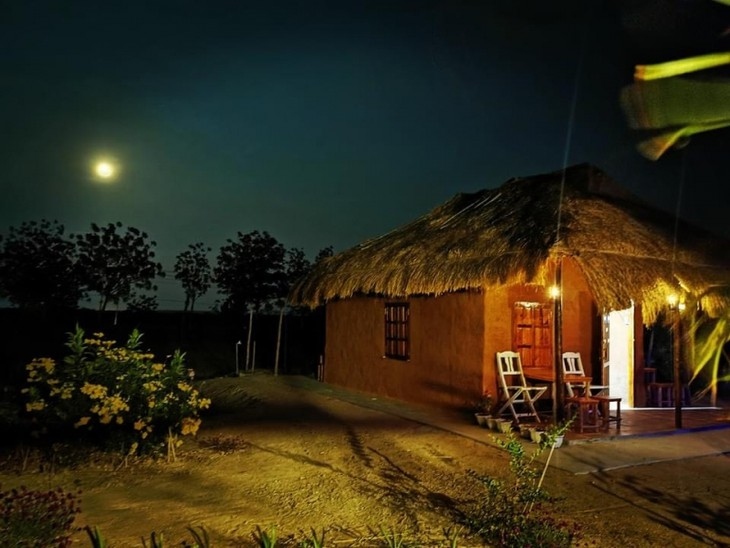 The villagers here preserve and promote traditional Cham culture through their customs, religious ceremonies, and festivals.
The village is home to many artisans who make traditional musical instruments – Ginang and Paranung drums and Saranai trumpets.
Cham festivals draw hundreds of thousands of domestic and foreign tourists. Many Cham families capitalized on this popularity by offering homestay services. At least 20 Cham villages in Ninh Thuan province now provide accommodations, eco-tourism, and spiritual tourism.
Nguyen Thi Lan, a tourist from Ho Chi Minh City, recalled, "During my trip to Phan Rang, I had an opportunity to live with a Cham family. This was the first time I had ever met any Cham people. I got to see how they prepare their daily meals and how hard they work for their food. I went out in the hot sun to pick vegetables with them. It was very special."
Chau Thi Thuy Van, a tour guide in Tuan Tu village, also poses for the cameras of the tourists.
Van said she welcomes about 10 groups of 8-10 tourists each month. A tour involving sightseeing, picking vegetables, visiting a sheep farm, and taking photos on the sand dunes takes 2-3 hours, for which Van is paid US$13-18 per hour. This has boosted her income significantly, Van says.
"Tourists like what I do, but one has to understand what the tourists like. Photographers, for example, like you to do something related to the culture, like the maturity ritual of the Cham Bani people, the Kate Festival, or festivals held at Cham towers. I do this job because I enjoy it and can earn good money for my family," said Van.
Khanh Ly farmstay, begun 2 years ago by Dang Thi Saly's family, attracts visitors with the cool indoor space of their traditional Cham house and their delicious Cham dishes.
According to Saly, "Visitors like the Cham dishes and the airy indoor space. They like eating home-cooked food.  If there wasn't the coronavirus pandemic, Cham tourist destinations would receive a lot more visitors."
A growing number of tourists want to be close to nature and experience an indigenous culture.
This means community-based tourism in Cham ethnic minority areas will continue to create income for local families and ensure the survival of traditional Cham handicrafts and cuisine.