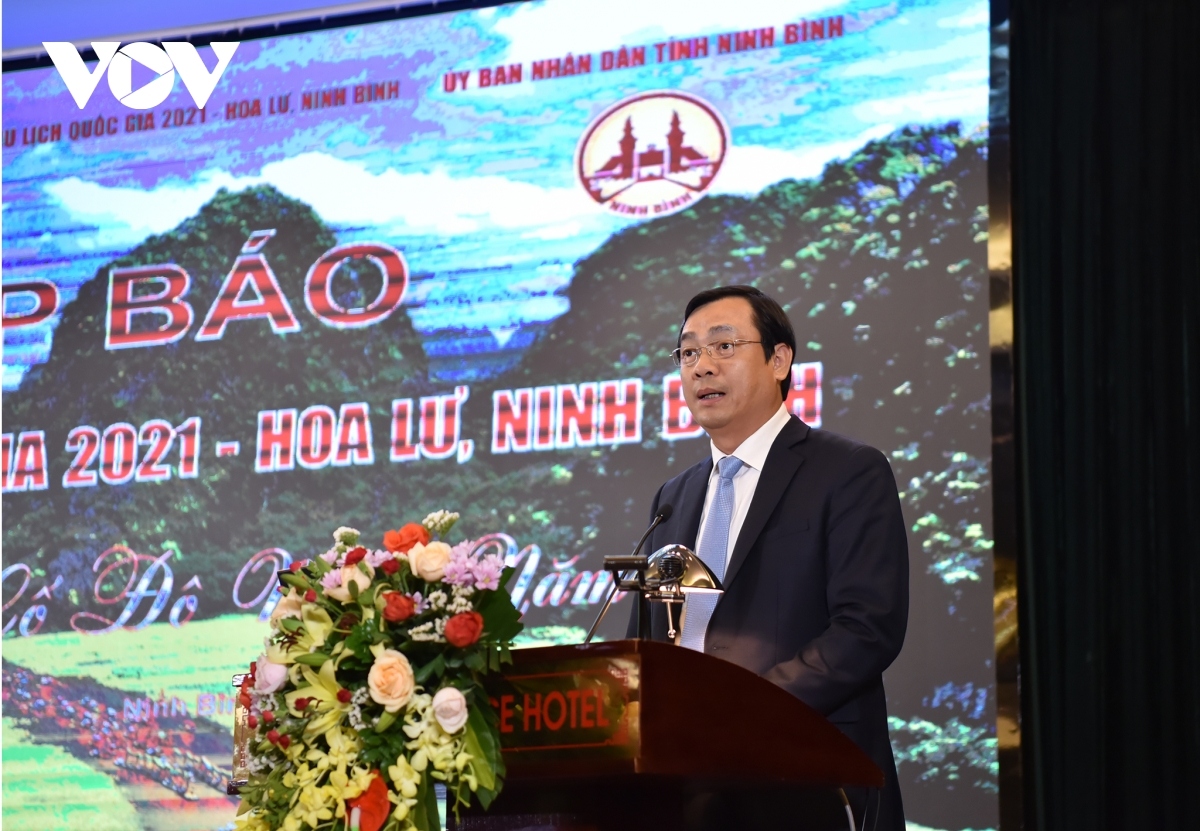 The National Tourism Year 2021 of Ninh Binh will run with the theme of "Hoa Lu - Thousand-year-old Capital" and will officially open on April 20 at the Hoa Lu national special relic in Truong Yen commune of Hoa Lu district.
Upon addressing the press conference, Nguyen Trung Khanh, director general of the Vietnam National Administration of Tourism, emphasized that the National Tourism Year 2021 takes place at a time when the tourism industry has stimulated domestic tourism demand and is preparing to welcome fresh visitors in the new normal.
Khanh added that the event is anticipated to fully tap into the tourism potential of both the province and the country in an effective manner in the new normal, whilst meeting the goal of turning the national tourism industry into a spearhead economic sector.
The National Tourism Year 2021 is expected to welcome a large number of visitors, especially during its opening ceremony, said Vu Manh Duong, director of the Ninh Binh Department of Health.
In order to ensure the safety of both local people and tourists, the locality has taken numerous preventive measures to combat the potential spread of the pandemic.