My Son Sanctuary dubbed Angkor Wat of Vietnam
Wednesday, 12:26, 03/08/2022
VOV.VN - The Travel, the world's most interesting site for travel tips, has described the UNESCO-recognised My Son Sanctuary in the central province of Quang Nam as the Angkor Wat of Vietnam.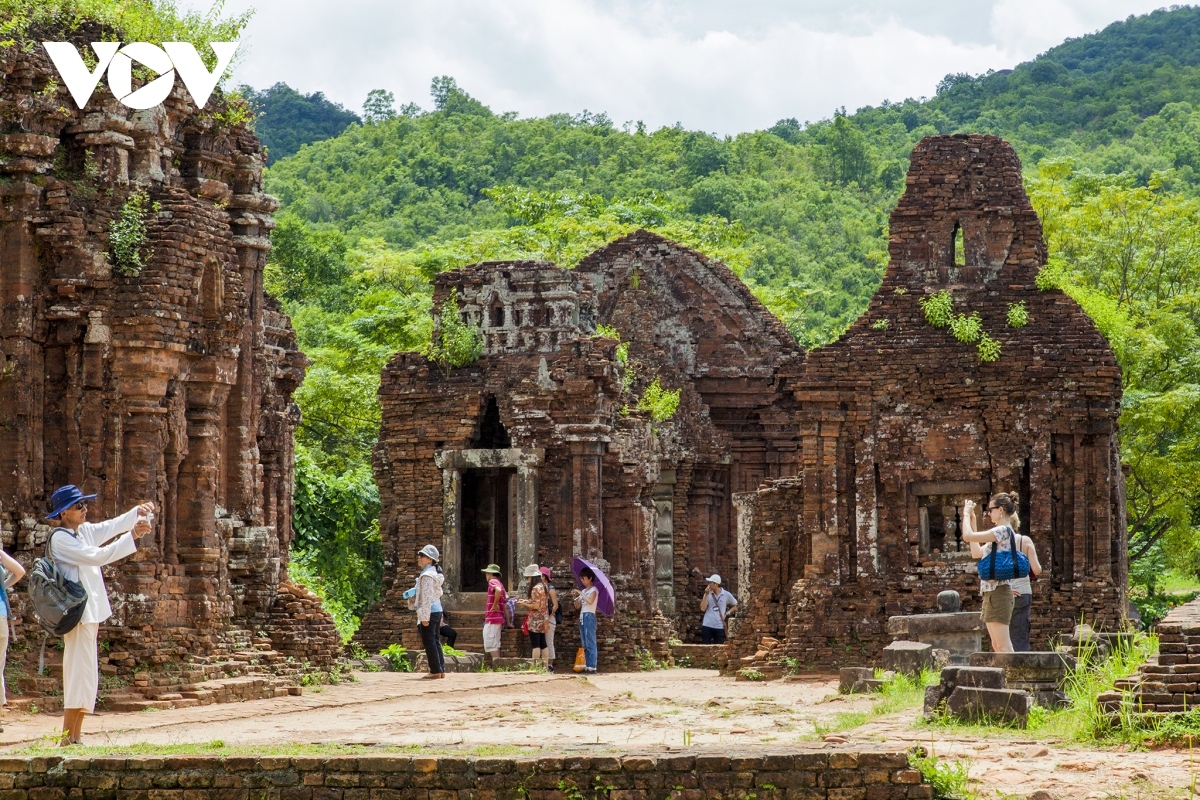 According to the outlet, My Son, which was built between the fourth and 14th centuries by the Kings of Champa, is widely considered the most important archeological site in Vietnam, particularly as many ancient Hindu temples have been claimed by the jungle.
"One can't see the temples of My Son without thinking about the most famous temples of Angkor Wat in Cambodia," says The Travel.
It says that Angkor Wat boasts what is arguably the most impressive "lost city" temples in Southeast Asia. "But Angkor Wat's lost Hindu temples overgrown by the jungle are hardly unique - they can be found throughout Southeast Asia - including My Son," the website notes.
According to The Travel, the temples at the site are dedicated to the Hindu god Shiva, also known by other local names such as Bhadreshvara.
It is home to the most important Hindu temple complex in all of Southeast Asia and is sometimes compared to the more famous Hindu temples which can be found at Angkor Wat in Cambodia.
The website reveals that My Son has not only served as an important religious site, but also as a burial site for Cham royalty and the kingdom's national heroes.
"It is also perhaps the longest inhabited archeological site in the region," it adds.
Fortunately for travelers, there are plenty of affordable tours to My Son. A single small group guided tour to the site also offers hotel pickup and a professional English-speaking guide.
Guests will have the chance to hear many interesting stories about the site from a guide who grew up in the area, learn about the ancient temples, and be taken to a local home restaurant to enjoy both breakfast and coffee.
According to the UNESCO, the conservation of the My Son monuments began in the early 20th century soon after their discovery in modern times by French archaeologists.
As a result of previous conflicts, many tower temples have been damaged. However, preservation efforts have been diligently carried out to ensure the remaining tower temples are maintained and well-preserved.