Mon sen – a specialty of Hue
Monday, 09:58, 14/03/2022
Mon sen is a local plant found only in the Tam Giang Lagoon in the central province of Thua Thien Hue.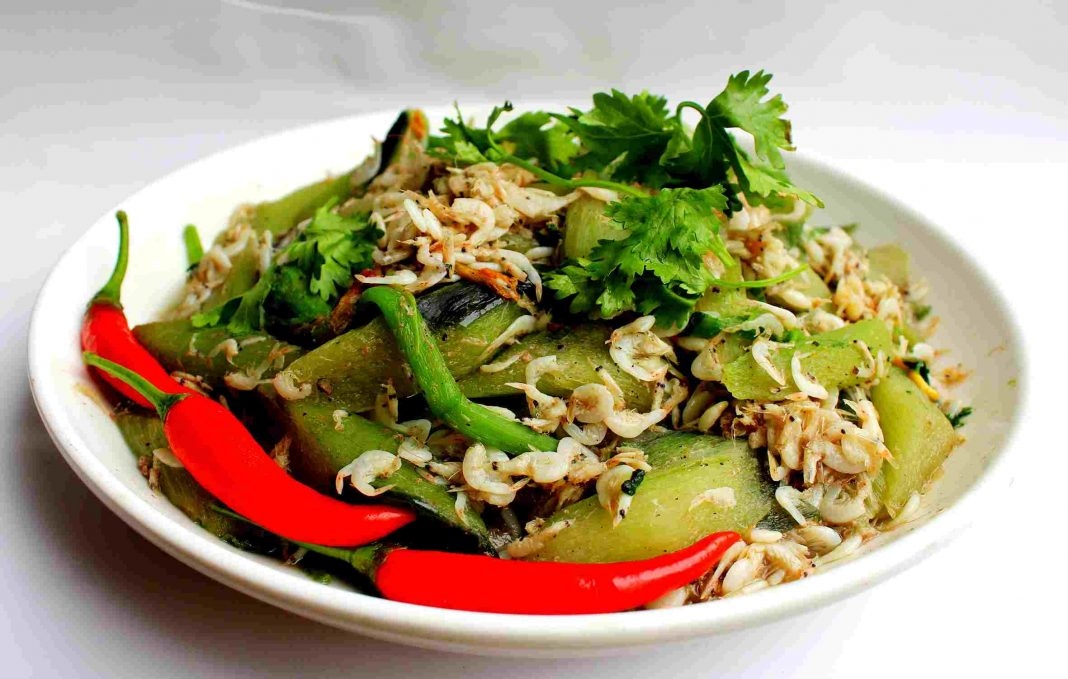 It is one of the most popular ingredients for many dishes in the imperial city of Hue.
According to elders, the mon sen planted in the area around Tam Giang Lagoon has a very special taste. Additionally, local farmers say only the mon sen there can be used as an ingredient because those found elsewhere can cause allergies.
Mon sen is a plant of the family Araceae. Its stem and tuber contain many nutrients such as protein, lipids, fiber and other minerals. Moreover, according to nutritionists, the plant is richer in potassium and vitamins than other vegetables, helping the body fight aging and improve eyesight and the immune system.
Dishes made from the mon sen root and tuber are favored by both Hue locals and visitors to the imperial city. After it is cooked, the mon sen tastes a little crunchy and sweet and has the scent of lotus seeds. It is said that mon sen used to be an ingredient for dishes for the kings of the Nguyen Dynasty (1802-1945).
One of the popular dishes was stir-fried tiny shrimps with mon sen.
Tiny shrimps from the Tam Giang Lagoon are marinated with fish sauce, pepper and minced shallots for several minutes. They are then stir-fried with peanut oil and minced onions. A mixture of water and Hue-style shrimp paste is added to enhance the flavor. When the mixture starts boiling, slices of mon sen and chilies are added.
When the smell of mon sen fills the air, the dish is ready to be served. Local people love enjoying tiny stir-fried shrimps with mon sen and hot rice.