Local airlines spread wings to reach lucrative markets this summer
Wednesday, 11:12, 22/06/2022
VOV.VN - Although the expansion of international flight markets is occurring at a slow pace, more routes are gradually being deployed by airlines to take advantage of the summer holiday, according to the Civil Aviation Authority of Vietnam.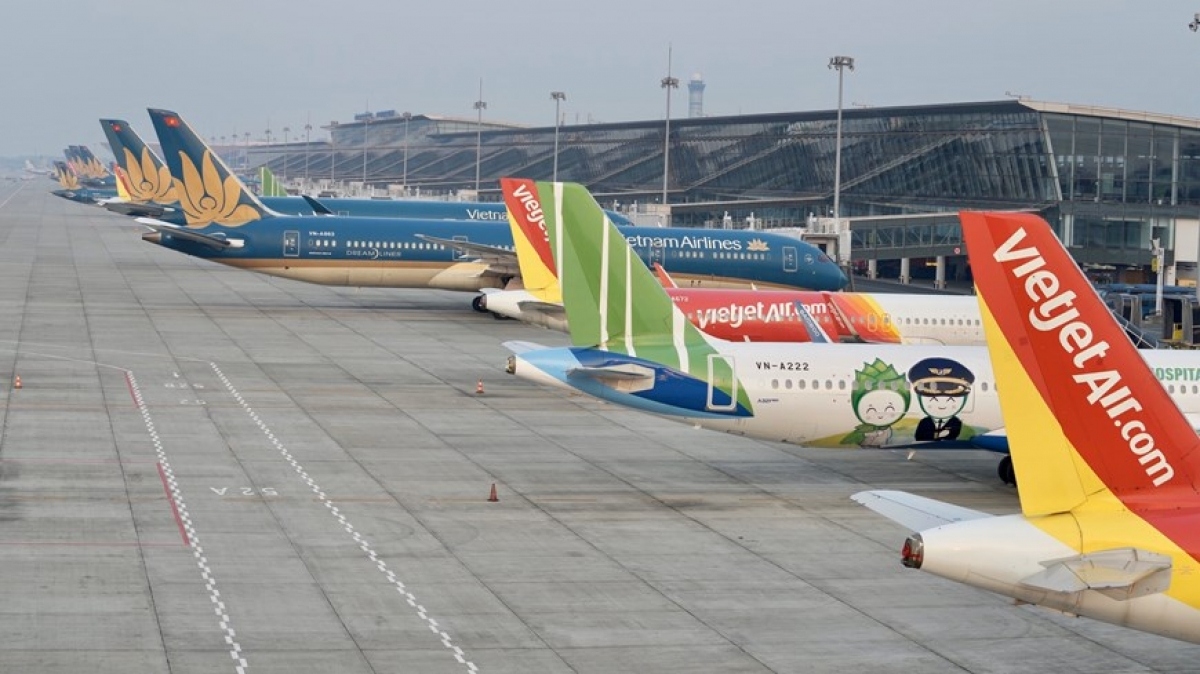 India is widely considered to be a potential new market for Vietnamese tourism.  Airlines such as Vietjet Air and Vietnam Airlines of Vietnam, and IndiGo of India, have resumed flights between the two countries. In particular, Vietjet Air has been licensed to run more than 20 new routes from Hanoi, Ho Chi Minh City, Da Nang, and Phu Quoc to new Indian destinations such as Bangalore, Hyderabad, Ahmedabad, Chennai, Kolkata, and Gaya. It has also proposed increasing the frequency of flights to Delhi and Mumbai starting from July.
Furthermore, Singapore and Malaysia also represent lucrative markets for Vietnamese airlines. Vietnam Airlines and Vietjet Air have moved to gradually increase the frequency of flights from Hanoi and Ho Chi Minh City to Singapore, whilst also opening new routes from Da Nang and Nha Trang to Singapore in May and June. Vietjet Air is scheduled to launch three new routes from Hanoi, Da Nang, and Nha Trang to Kuala Lumpur in Malaysia from July.
Meanwhile, the Korean market is now preparing to welcome the return of Korean airlines to Da Nang and Nha Trang. Vietjet Air has been granted air transportation rights to operate the Da Nang - Busan route starting from July.
By the middle of June, roughly 30 foreign airlines and three local airlines (Vietnam Airlines, Vietjet Air, and Bamboo Airways) have been licensed to operate both to and from 22 countries and territories globally.
Compared to the industry in the pre-pandemic period, there are four markets that have yet to reopen regular routes both to and from Vietnam, namely Brunei, Indonesia, Myanmar, and Macao (China), in addition to a number of markets with high demand for charter flights such as Finland, Italy, and Switzerland.
Moreover, budget airline Bamboo Airways has launched a total of 12 new routes to countries throughout Europe and the Asia-Pacific region, as well as Australia, since Vietnam officially opened its entire international flight network from January 1. A representative of Bamboo Airways says the firm will continue to research and expand its international flight network to countries globally, while also launching more routes to Germany, Australia, and the UK.
The majority of international routes operated by Bamboo Airways have high efficiency and strong occupancy rates, according to a representative of the airline.
According to experts, the global aviation market requires more time to fully recover to reach the level it stood at in the pre-pandemic period, and this is an opportunity for airlines to prepare resources in a considered manner and be ready to keep up with the competitive pace of the market.
A representative of Vietnam Airlines notes that Southeast Asian markets have already opened and are recovering quickly, while the Republic of Korea, Japan, and Taiwan (China) have introduced further open-door policies, which are expected to contribute to its swift recovery.
In terms of European destinations, the recovery process will be slower due to long flight routes, high fuel prices, large wide-body aircraft costs, as well as problems relating to inflation and spending, says the representative.