"Live fully in Vietnam" promoted to welcome international visitors
Tuesday, 12:18, 23/11/2021
VOV.VN - The Vietnam National Administration of Tourism (VNAT) has recently began its "Live fully in Vietnam" tourism promotion campaign in order to strengthen communications and open the country to visitors from abroad.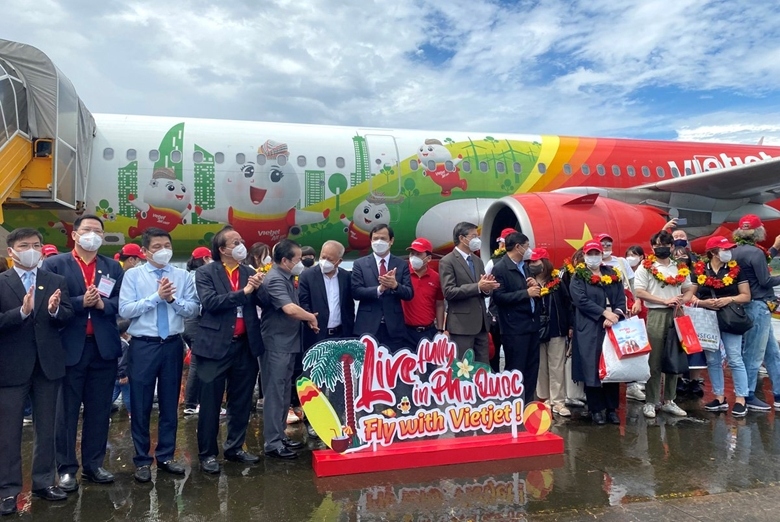 The campaign is heavily linked with the national tourism brand identity of Vietnam Timeless Charm and aims to invite international tourists back to the country, marketing it as a safe and attractive destination.
For the first time since March 2020, international tourists have the chance to experience a vibrant country that boasts beautiful nature, sunny beaches, and a cultural identity that is well respected by friends from all over the world.
To enhance the effectiveness of the "Live fully in Vietnam" campaign, the VNAT is actively implementing activities aimed at promoting and stimulating tourism recovery. It is developing promotional video clips, and publishing images and articles on international and domestic media channels, such as the VietnamTravel page and the VNAT's social media pages of Facebook, Instagram, Pinterest, YouTube, and TikTok.
More information can be found at: https://vietnamtourism.gov.vn/livefullyinvietnam
Vietnam has been viewed as one of the most attractive tourist destinations throughout the Asia- Pacific region. This year saw the country win a number of titles at the World Travel Awards 2021, including Asia's Leading Destination and Asia's Leading Sustainable Tourism Destination.