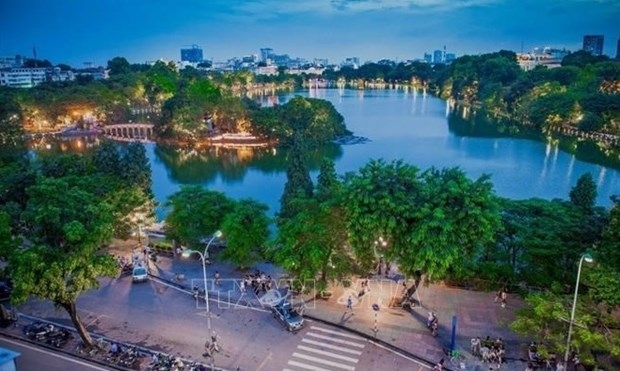 In the capital city, the pandemic has forced up to 95 percent of travel businesses and agencies to shut down or suspend operations, 1,550 accommodation establishments to halt activities or shift to other sectors, and about 11,600 workers to take a furlough or terminate their labour contracts. Meanwhile, all tourist destinations had to close, and more than 90 percent of the transport fleet stopped working.

Some enterprises have sought new ways to survive the situation such as providing charter flight and counseling services, many have even shifted their business lines.

As relic sites, scenic landscapes, museums, and other destinations in Hanoi shut down their door to tourists, a number of those places have applied new technologies like the 3D virtual reality, organised digital exhibitions, and created audio files and video clips to attract viewers.

Tourism authorities are working to encourage Hanoians to visit local places of interest, and travel firms also view this as an appropriate measure as the capital city have yet to reopen to tourists from other localities.

Positive signs have been seen in the COVID-19 fight in Hanoi and Vietnam as a whole. Many provinces and cities have been gradually relaxing or lifting social distancing.

Given this, businesses in the tourism industry are expecting to resume activities and serve travellers as soon as possible.
Phung Quang Thang, Chairman of the Hanoi Travel Agents' Association, said that in the current context, domestic tourism is still the "lifebuoy" for enterprises when the time for reopening to international visitors remains unclear. They have no other choices but to develop safe and "sandbox" travel programmes.

He held that to organise safe tourism, it is necessary to involve different agencies and sectors, apart from efforts by the tourism sector.

Nguyen Thi Huyen, CEO of the Vietrantour travel company, said localities should assist businesses to select outstanding and safe destinations to attract tourists, carry out pandemic safety measures at those places, and boost tourism promotion.

Preparing for tourism resumption but still ensuring safety for the local community, visitors, and travel service suppliers is the top priority of Hanoi's tourism sector at present. The city is making a plan on tourism recovery and development from now to the year's end, with the COVID-19 safety taken into account.

Director of the municipal Tourism Department Dang Huong Giang said her department has proposed four stages of tourism reopening on the basis of the Health Ministry's guidelines for safe adaptation to the pandemic.

If permitted by the Hanoi People's Committee, the tourism sector will begin resuming activities right this October. Eligible accommodation facilities, destinations, and travel and transport companies will be allowed to reactivate operations.

It will continue developing safe and creative destinations and applying information technology more strongly to diversify tourism products in order to attract domestic travellers, the official noted.