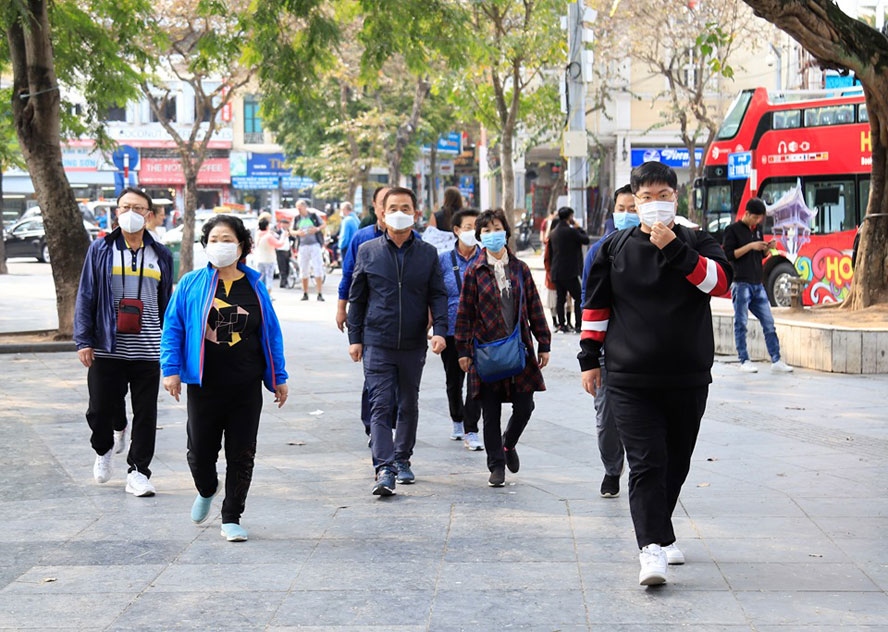 Revenue from tourism in July is anticipated to fall 98.3% year on year to VND59 billion.
At present, Vietnam has yet to reopen its borders to international tourists, meaning that the number of foreigners traveling to the capital is low at this time. The majority of foreign tourists are experts and workers residing in other localities.
Throughout the initial seven months of the year, Hanoi welcomed 2.92 million domestic tourists, representing a decrease of 43.1% year on year.
Revenue from tourism during the reviewed period hit VND8.17 trillion, down 63.6% compared to the same period last year.
July saw the average occupancy rate of one to five star hotels at approximately 23.9%, down 1.8% from the previous month and down by 10.3% from the same period last year.
For the first seven months of the year, the figure stands at roughly 24%, down 8.2% from a year ago.