Hanoi capital kick-starts tourism year with hot air balloon show
Thursday, 10:31, 24/03/2022
VOV.VN - The capital of Hanoi is set to stage a hot air balloon show from March 25 – 27 to kick-start its tourism year 2022.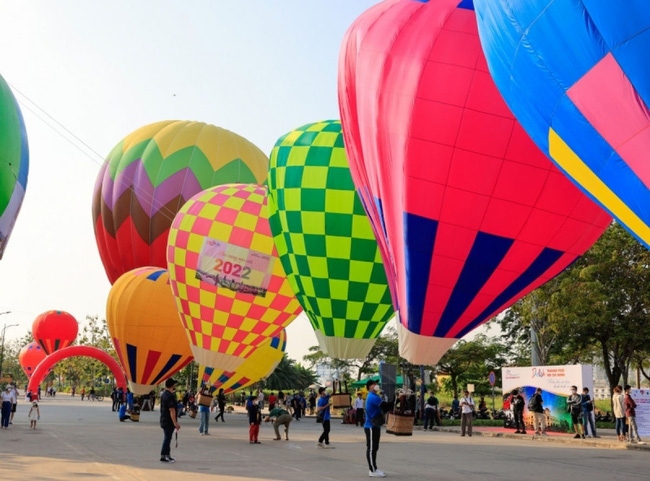 Twenty-two hot air balloons will take part in the show in a green space along the Red River in the city centre.
This is the first time the largest number of hot air balloons will rise into the sky at the same time in Vietnam.
On this occasion, Hanoi will launch three new major tourism products, including one on flying with a hot air balloon to view the capital from sky.
Visitors will also watch the balloons fly high in the sky at night when 22 hot air balloons erected on the grass field shine brightly like 22 giant colorful lanterns silhouetted against the Red River.
The 'Get on Hanoi – Night Dreams' together with hot air balloons is scheduled to take place on March 26.
Visitors will also have the chance to visit the inside of the hot air balloon. The multi-colored hot air balloon placed on the ground will be inflated like a giant fabric house for discovery.
Hanoi aims to serve more than 10 million holidaymakers this year, including 1.2 million foreigners.