Hanoi among top destination for food lovers in 2022
Thursday, 17:39, 20/01/2022
VOV.VN - Hanoi is 22nd among top 25 of the world's most popular destinations for food lover in 2022, according to Tripadvisor Travelers' Choice Awards.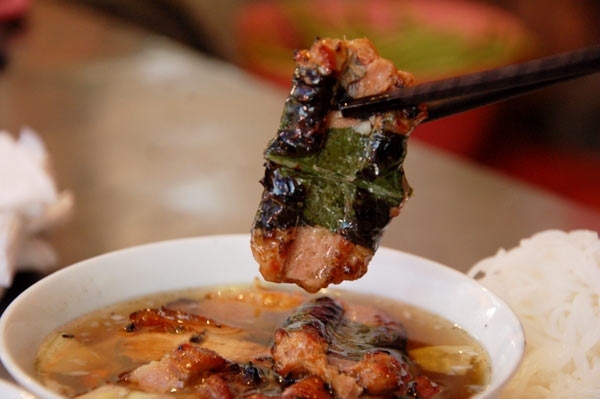 The country's charming capital, Hanoi has largely aged well, preserving its famous cultural hub of the Old Quarter, monuments, and colonial architecture, while also making room for modern developments, said TripAdvisor.
This year, the capital secured 22nd place on the global list of 25 destinations for food lovers around the world.
Travelers have been recommended to try renowned traditional dishes such as pho (Vietnamese traditional noodle soup), bun cha (vermicelli with grilled pork and fresh herbs), bun rieu cua (crab noodle soup), banh cuon (steamed rolled pancakes), along with banh mi (Vietnamese bread) and egg coffee.
Elsewhere, the Italian capital of Rome topped the list, followed by London, Paris, Dubai Barcelona, Madrid, Sao Paulo, New York, Bangkok, Singapore, Florence, Istanbul, Lisbon, Valencia, Naples, Cairo, Bordeaux, Cartagena, Lyon, New Orleans, Mexico City, Charleston, Marrakech, and Hong Kong (China).
Tripadvisor Travelers' Choice Awards is an annual prize voted on by travelers on Tripadvisor from November 1, 2020, to October 31, 2021.
The prizes are broken down into categories, such as being a trending destination, an emerging destination, a destination for food lovers, and one for outdoor enthusiasts.
With regard to destinations for foodies, the rating factor is based on Michelin restaurants or emerging restaurants that have made diners come back.