Ha Long Bay among 10 friendly places to visit in Southeast Asia
Thursday, 18:01, 27/01/2022
VOV.VN - Ha Long Bay in Vietnam's Quang Ninh province has been named among the top 10 first-time-friendly places to visit in Southeast Asia, as selected by The Travel, the world's most interesting site for travel tips.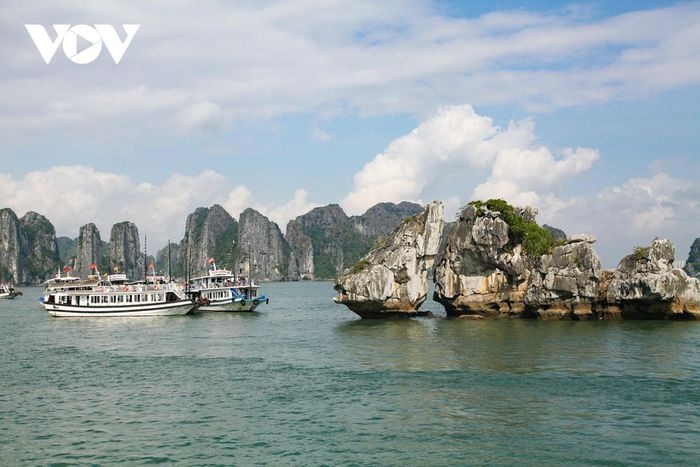 According to The Travel, Southeast Asia continues to represent an alluring and exotic destination to most travelers, with these beginner-friendly places undoubtedly making the trip stress-free.
"A perfect destination for day tours when visiting Vietnam is the turquoise – blue-green waters of Ha Long Bay," says the website.
It reports that the UNESCO World Heritage Site that features unique limestones and giant cliffs consists of over 2,000 islands of different sizes, only 40 of which are inhabited.
The website suggests that by departing from Hanoi, visitors are able to arrive at Ha Long Bay by a minivan, bus, train, seaplane, or taxi.
The bay also offers various types of different accommodation, ranging from US$6 per night to US$695.
Rounding the list of top 10 first-time-friendly places to visit in Southeast Asia are Koh Samui of Thailand, Angkor Wat of Cambodia, Tegalalang Rice Terraces of Bali, Indonesia, and Marina Bay Sands of Singapore. This is in addition to Bangkok of Thailand, Kuala Lumpur of Malaysia, Bagan of Myanmar, Boracay of the Philippines, and Northern Highlands of Luzon, the Philippines.