Foreign visitors flock to Nha Trang as tourism recovers from pandemic
Wednesday, 18:28, 25/05/2022
VOV.VN - Many international flights carrying tourists from the Republic of Korea (RoK), Singapore, and Russia have landed at Cam Ranh International Airport in Khanh Hoa province over the past days, heralding the strong recovery of local tourism services in the post-COVID-19 period.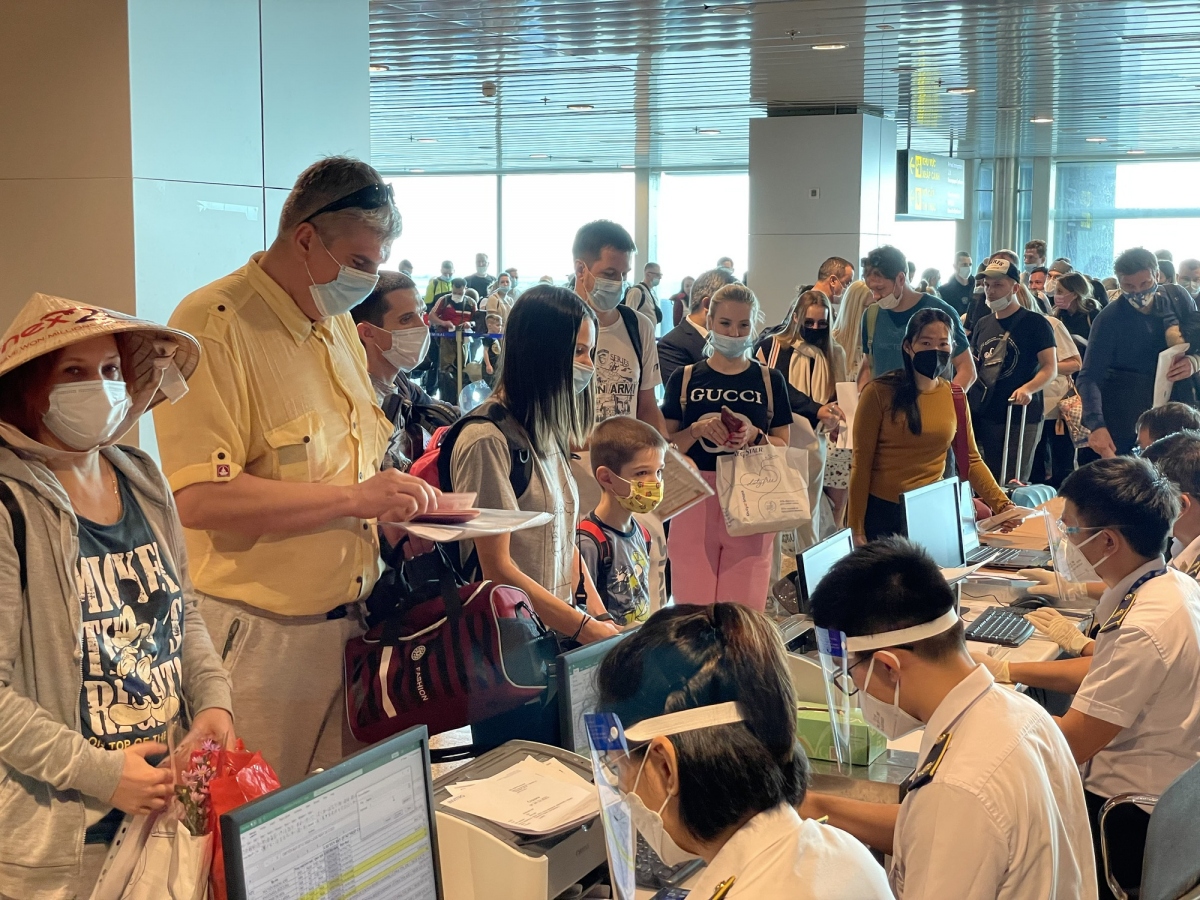 May alone witnessed approximately 10,000 foreign travelers arrive and stay in Nha Trang city of Khanh Hoa, marking a rise of 402.77% over the same period last year.
Overall in five months Khanh Hoa welcomed approximately 700,000 holidaymakers, including 31,826 foreigners, up 57.65% and 74.69% respectively from a year ago.
Cam Ranh International Airport had received a huge number of foreign tourists, mainly from markets such as the RoK, Singapore, and Russia after the tourism industry reopened its door from March 15, said Nguyen Thi Le Thanh, director of Khanh Hoa's Department of Tourism.
The local tourism industry is aiming to expand into key international markets close to Vietnam, while seeking to explore the Indian market, said Thanh.
In early May, the administration of Khanh Hoa, in collaboration with the Indian embassy in Vietnam, held a tourism conference to examine the Indian market.
Recently, many travel agencies from the RoK have arrived in Nha Trang in order to complete a survey of tourism products following the COVID-19 pandemic. The two sides agreed to arrange more trips for RoK travelers to Nha Trang from early July.
The RoK is a traditional tourism market for Nha Trang, and the recent reopening of national borders shows that the recovery phase for international visitors has restarted.
Korean travel companies will bring 12 groups of tourists to Nha Trang with each group numbering 60 between July and September, revealed Tran Minh Duc, vice chairman of the Khanh Hoa Tourism Association.