Da Nang to open more air routes to Asian destinations, Australia
Friday, 12:12, 10/06/2022
VOV.VN - Da Nang authorities have expressed their desires to launch air routes to India, the Philippines, Indonesia and Australia during recent meetings with representatives of major airlines of these countries.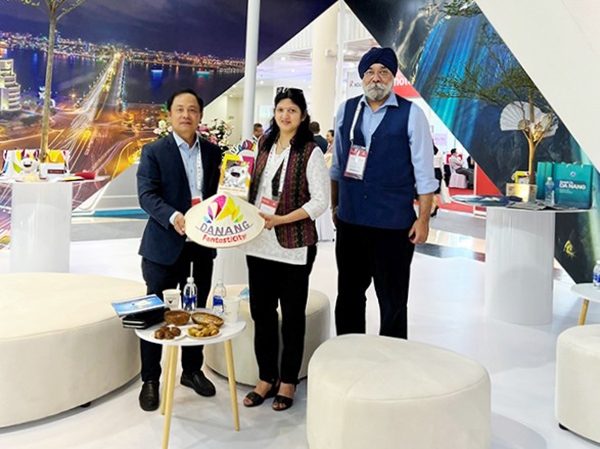 Nguyen Xuan Binh, deputy director of Da Nang's Department of Tourism, hosted representatives of India's Indigo Air, the Philippines' Cebu Air, Indonesia's Lion Air, and Australia's Qantas Airway on the sidelines of the 16th Asian route development forum 2022 (Routes Asia) taking place in the Vietnamese city from June 4 - 8.
Binh noted that India, the Philippines, Indonesia, and Australia are all countries which currently have no direct flight routes to Da Nang. In particular, there's a high possibility that there will be a direct flight in the near future connecting Da Nang to India – a country among the world's top three aviation markets.
He pointed to the fact that Da Nang had welcomed 31 international direct routes with over 500 flights per week in 2019 – the pre-pandemic period. The city has set a target of restoring the number and frequency of these international flights ahead in 2024.
According to Dinh Viet Son, deputy director of the Civil Aviation Authority of Vietnam (CAAV), domestic air transport to Da Nang International Airport has almost reached the pre-pandemic level. Specifically, there are on average more than 100 one-way flights both to and from Da Nang per day from Hanoi, Ho Chi Minh City, Hai Phong, Can Tho, Nha Trang, Da Lat, Phu Quoc, and Buon Ma Thuot.
With regard to foreign markets, international flights connecting Da Nang and Singapore, Bangkok in Thailand, Kuala Lumpur in Malaysia, Seoul and Daegu in the Republic of Korea, have been resumed.
Most notably, an air route between the central city and the Japanese capital of Tokyo is due to start early in July.
The CAAV continues to receive proposals aimed at re-operating international routes to and from Da Nang from both Vietnamese and foreign airlines.
Son also noted that major Vietnamese tourism markets such as China, the Republic of Korea, Japan, and Taiwan (China) have yet to return to normal due to the impact of the COVID-19 pandemic. In addition, the European market, particularly Russia, has largely been closed since February, causing hurdles for the recovery of the Vietnamese tourism industry.