China to reopen group tours to Vietnam from March 15
Thursday, 11:38, 09/03/2023
VOV.VN - The Chinese Government has decided to add Vietnam to its list of countries which will play host to a pilot programme for reopening to group tours as part of the northern neighbours second phase of emerging from the pandemic.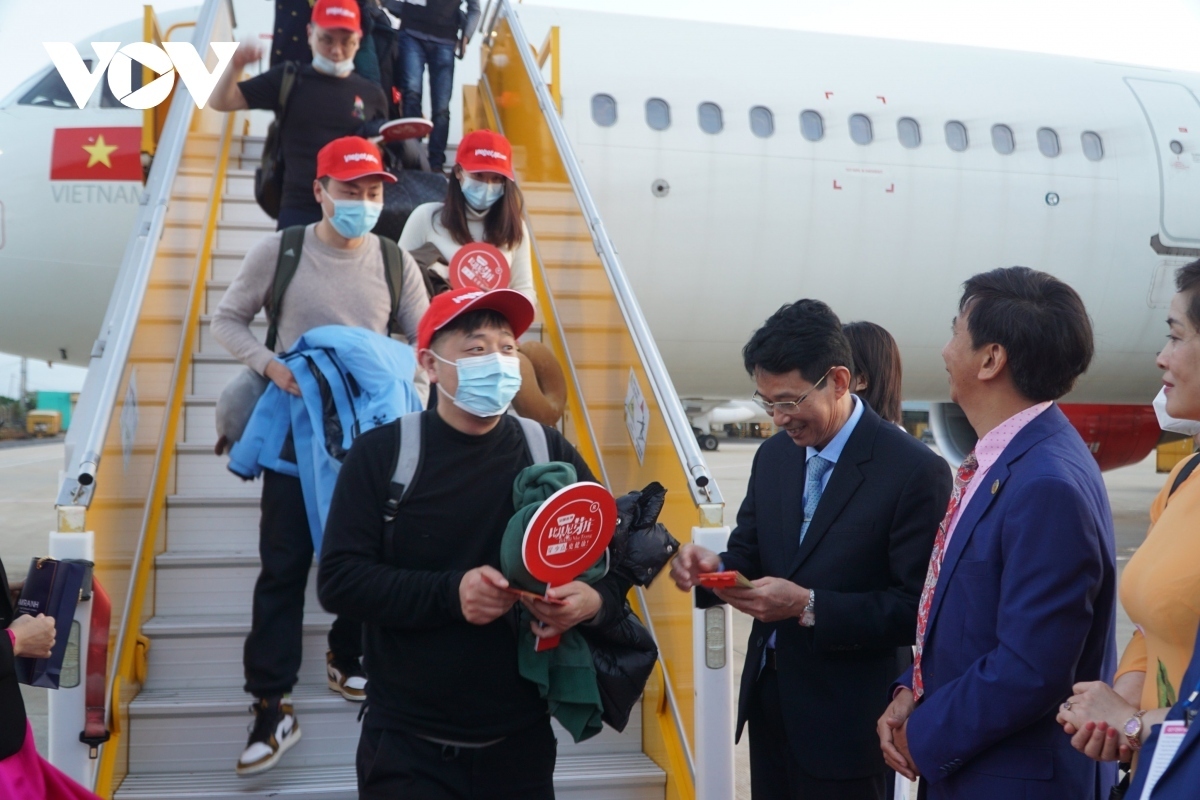 Accordingly, Peng Shituan, cultural counselor of the Chinese Embassy in Vietnam, said at a meeting on March 8 with Nguyen Phuong Hoa, director of the Ministry of Culture, Sports and Tourism's international cooperation department, that China will start to resume initial outbound tours from March 15.
Shituan affirmed that the tourism links between both sides before the COVID-19 pandemic had been very good, bringing about mutual benefits to the people of the two countries.
He added that the Chinese side had always appreciated and grasped suggestions from Vietnam. Indeed, the counselor stressed that the Vietnamese tourism industry has been in the process of making an impressive recovery.
Latest statistics by the General Statistics Office revealed that in February, the country welcomed more than 933,000 international visitors. This marks a figure that many ASEAN countries hope to achieve moving into the post-COVID-19 period.
Vietnam will be one of the prioritised countries that China will allow to implement direct flights to. In addition, visitors entering the northern neighbour are not required to show negative PCR testing. Instead, they only need to provide quick test results or engage in a 2% probability test.
China also hopes to continue to work closely with the country in terms of ensuring the legitimate rights of tourists in each respective country.
Earlier, on February 6, the Chinese side revealed its initial list of countries to which group tours were allowed, with Vietnam not included.
On February 9, the Ministry of Culture, Sports and Tourism sent a diplomatic note to China proposing that travel agencies be allowed to organise outbound tours to Vietnam.