Capella Hanoi among top 100 best new hotels in the world
Friday, 18:34, 17/06/2022
VOV.VN - Capella Hanoi, located in the heart of Hanoi's Old Quarter, has been listed among top 100 best new hotels globally as complied by prestige US magazine Travel + Leisure.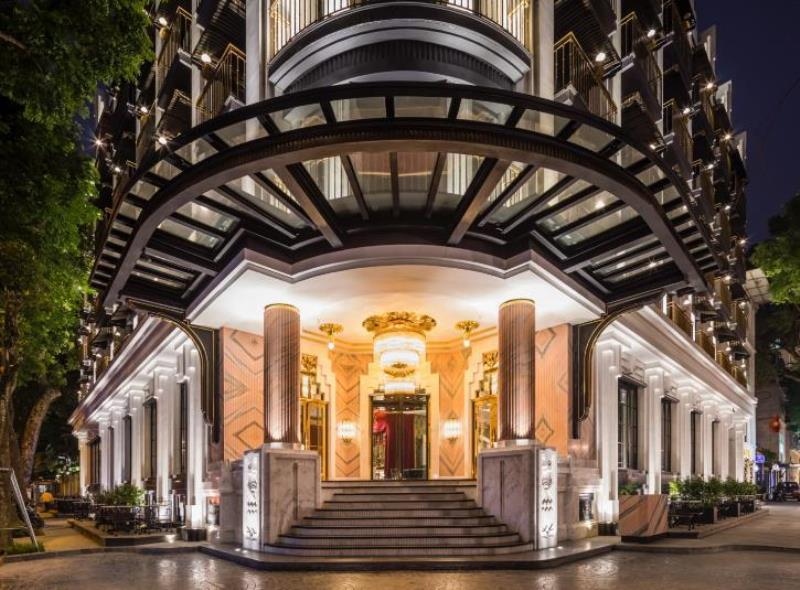 According to the magazine, if there's a Vietnamese phrase to describe Capella Hanoi, it's "tinh te".
"A 'tinh te' state of mind is a process of careful selection", says Travel+Leisure.
It noted that the Hanoi outpost is an ideal choice for first-time visitors to the city, thanks to one of the most convenient locations of any high end property in town.
"The building is originally a turn-of-the-century opera house, and architect Bill Bensley used his meticulous eye to incorporate some of that early 20th-century atmosphere via decorative details: paintings of theater scenes adorn guest room walls, and opera-inspired antiques (vintage gowns, wooden shoe molds that performers once wore) can be found around the property", Travel + Leisure editors shared.
Each of Capella Hanoi's 47 rooms is individually styled with operatic artefacts and custom portraiture that pay tribute to legendary Opera artists, composers, designers and performances.
According to the magazine, a night's stay for a double room costs US$236.
Rounding off the list of top 100 included Kisawa Sanctuary of Mozambique, Puku Ridge Camp of Zambia, Six Senses Shaharut of Negev Desert, Israel, Sterrekopje of Franschhoek, South Africa, Zulal Wellness Resort of Qatar, The Ritz-Carlton Maldives of Fari Islands, The Ritz-Carlton, Nikko of Japan, Six Senses Fort Barwara of Rajasthan, India, The Tasman of Hobart, Tasmania, and Explora El Chaltén of Argentina.