Binh Thuan launches new tourism products to boost visitor numbers
Monday, 12:38, 22/03/2021
VOV.VN - The tourism sector in the southern province of Binh Thuan has made great strides in recent times to upgrade tourism products and provide visitors with a fresh experience in an effort to attract greater numbers of domestic tourists, especially those travelling from the northern region.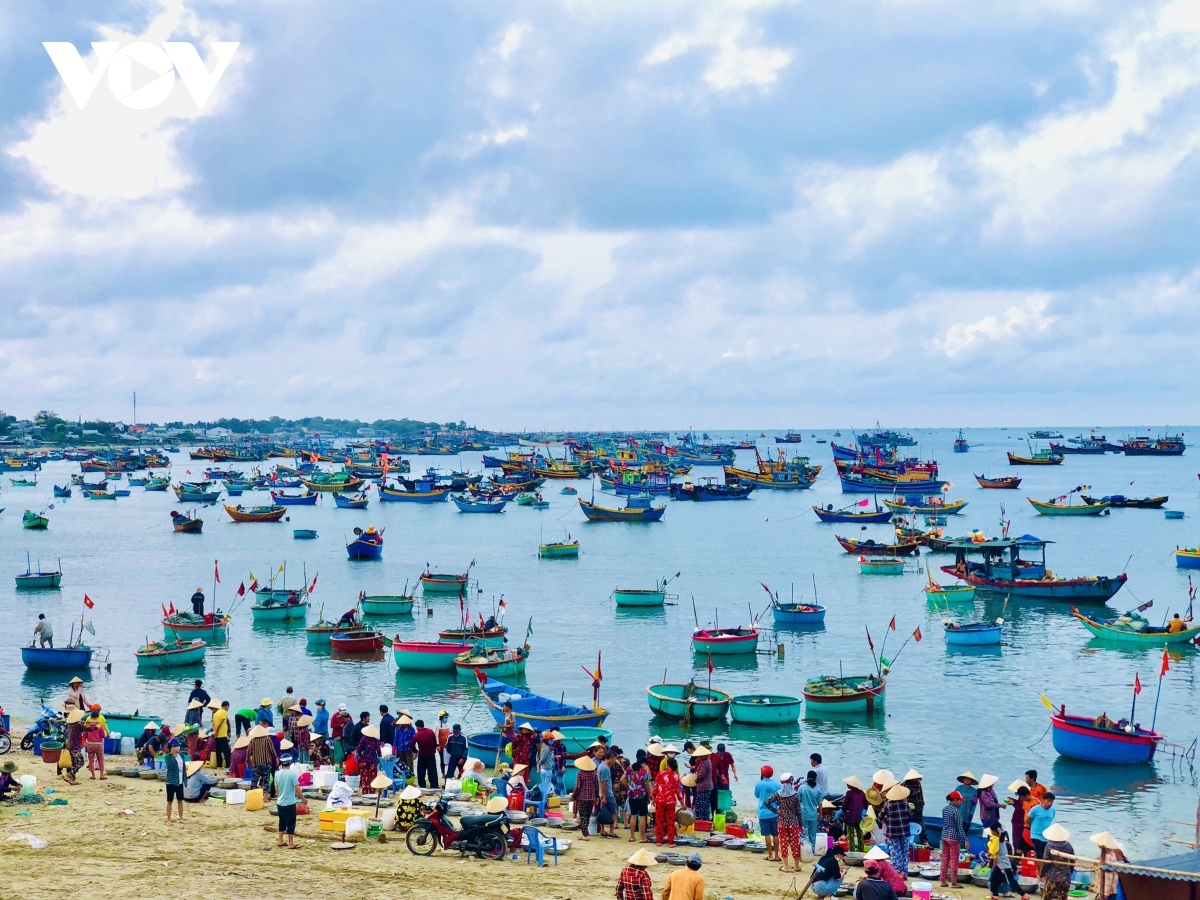 Binh Thuan is renowned for its  beautiful unspoiled beaches and a temperate climate, and the Mui Ne area is considered to be a "resort paradise". The pause in welcoming international visitors due to COVID-19 will allow domestic tourists paying a visit to Mui Ne to enjoy high-class and professional services at reasonable prices. Other sights and experiences in Binh Thuan are also set to be evaluated due to the change to the tourism landscape.
Tran Van Binh, vice chairman of Binh Thuan Tourism Association, said the province represents one of the first places to develop a tourism model for a local beach resort, adding that the locality is now home to 100 luxury resorts which boast high-quality services.
He added that Binh Thuan also boasts an array of unspoiled beaches and a temperate climate, while Mui Ne and several other tourist sites throughout the region also provide exciting experiences for visitors.
Hanoi UNESCO Travel Club, in collaboration with Vietravel Airlines and the Binh Thuan Tourism Association, recently surveyed tourism products in order to design a Hanoi-Ho Chi Minh City-Binh Thuan tour.
Most notably, travel firms in Hanoi and Binh Thuan have teamed up to launch a four-day and three-night tour, enabling visitors to depart from Hanoi using Vietravel Airlines flights, and check-in in Mui Ne and other destinations throughout Binh Thuan.
Pham Tien Dung, vice chairman of Hanoi UNESCO Travel Club, said Binh Thuan is suitable to the needs of travelers coming from the north, with Mui Ne in particular boasting a variety of spiritual tourism destinations, beautiful beaches, and unique sites such as Bau Trang sand hill, Ta Cu cable car, and Phu Quy island, as part of a high-class resort system.
He revealed that local tourism products will be upgraded on the Hanoi-Binh Thuan tour in order to provide visitors with fresh experiences ahead in April.
Le Ngoc Ha, vice chairman of the Binh Thuan Tourism Association, said that tourism firms operating in Binh Thuan are actively co-ordinating in order to launch attractive promotions for the coming summer.