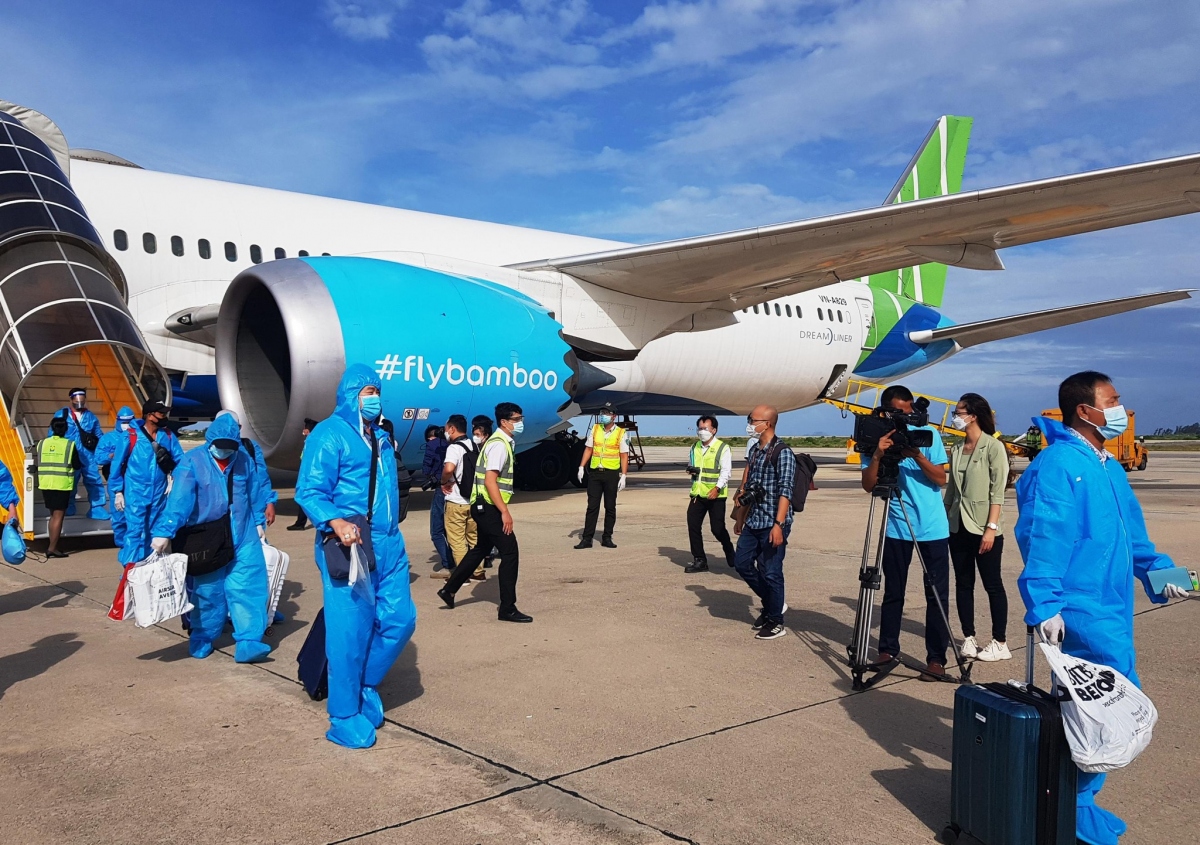 This was the first flight bringing foreign visitors with vaccine passports to Khanh Hoa after nearly two years. The visitors bear American and Canadian citizenships.
Upon arrival, the visitors were transferred to a designated hotel they had earlier booked for a seven-day package tour. They were required to make a health declaration and undergo a COVID-19 test.
Khanh Hoa is one of the five localities in Vietnam that have received the Prime Minister's permission to welcome back foreign visitors on a trial basis. The other four localities are Quang Nam, Da Nang, Kien Giang and Quang Ninh.
To visit Vietnam this time, the visitors are required to have a vaccine passport and have a negative COVID-19 test at least 72 hours before their departure.
Vietnam had closed its skies to air travel since late 2020 to combat the COVID-19 pandemic. The Prime Minister recently allowed the Vietnam National Administration of Tourism to implement a pilot scheme in five localities to receive back foreign visitors.
Last week Vietnam welcomed first groups of foreign visitors to Quang Nam and Kien Giang provinces.