Vietnamese chess whizz records draw at Prague Masters 2022
Tuesday, 18:51, 14/06/2022
VOV.VN - Grandmaster Le Quang Liem (Vietnam) has maintained his top position following a draw against David Anton (Spain) in their fifth match on June 13 as part of the Prague Masters 2022 taking place in the Czech Republic.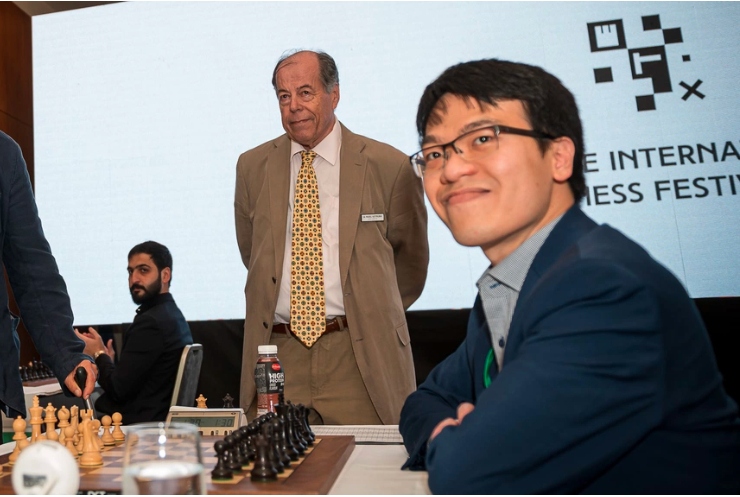 Liem holding the white pawn made a mistake in the 27th move, and was forced to implement defensive tactics.
The Ho Chi Minh City native then took a further 15 moves before forcing his opponent to pay for his own mistake.
After 65 moves played, the Vietnamese No1 representative held on to claim a valuable draw with 0.5 points.
Quang Liem retains top place with 3.5 points, tied with Pentala Harikrishna (India), but first thanks to higher differences.
Liem is scheduled to face Saleh Salem of the United Arab Emirates (UAE) who ranks ninth among the 10 competing players, in the next match.
Prague Masters 2022 is currently taking place in the Czech Republic from June 8 to June 17 with one match played daily. It consists of four groups of different levels, with the Masters being the most competitive.
Liem has been invited to play in the Masters group and he is the third seed in the tournament.