Saigon Heat make ASEAN Basketball League finals for first time
Friday, 12:07, 10/03/2023
VOV.VN - Saigon Heat have recorded a significant milestone in the history of Vietnamese basketball by recently progressing to the final round of the ASEAN Basketball League (ABL) 2023.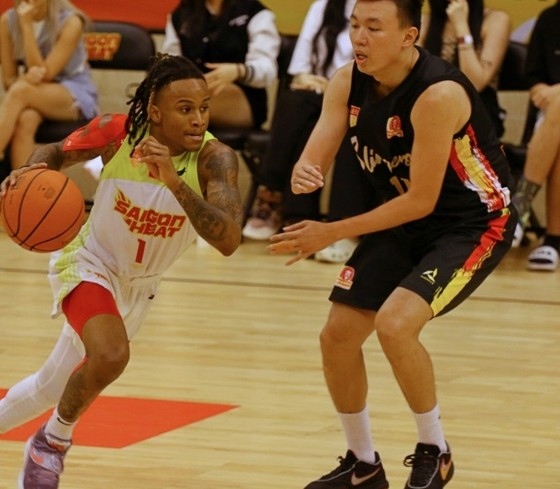 In their semi-final round held at the Nguyen Du Gymnasium in Ho Chi Minh City on March 9, Saigon Heat overcome Singapore Slingers with a final score of 2-1 over three games.
Hosts Saigon Heat lost 94-82 to visitors Singapore Slingers in their first game. Defensive play and heavy physical tactics used by their Singaporean opponents posed a big challenge for Saigon Heat that did not have many tall players in the central position.
Singapore Slingers's 2.13m tall CJ Gettys was the tallest player on the court, causing plenty of difficulties for the Vietnamese players in repelling the opponents' attacks and defending their basket.
The strength of Saigon Heat largely comes from their stability and home-field advantage.
Foreign players such as Evan Gilyard, Jeremy Combs, Jairus Holder, and Tim Waale showed good attacking play, helping the Vietnamese team to record a 81-79 victory in the second game.
The third thrilling game saw Saigon Heat beat their opponents with a score of 86-85.
The victory sent Saigon Heat to the final for the first time in their history.
Saigon Heat will face Hong Kong Eastern (China) in the final round, with the two legs scheduled to take place in Ho Chi Minh City on March 11 and March 12, respectively.