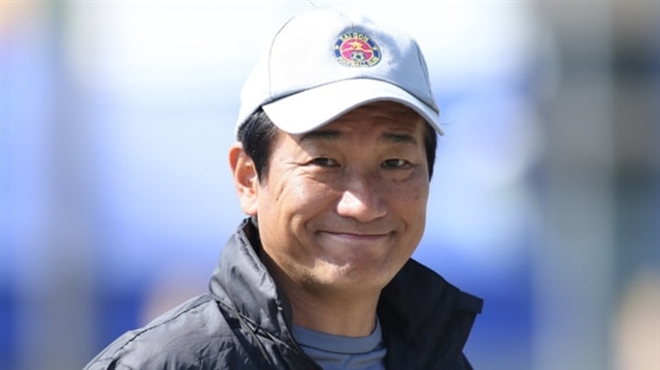 The Japanese strategist was trusted to succeed Vu Tien Thanh before the national football championships, V-League 1, had a break due to the COVID-19 pandemic.
However, Shimoda has failed to make a breakthrough in Saigon FC's performance during the past month. The latest three games saw the side be overwhelmed by their rivals, and their 0-3 loss to Nam Dinh FC was the final straw, prompting the club to come to the decision.
"Masahiro Shimoda will no longer coach Saigon FC", the club's website said on March 30.
"The club's leadership would like to thank coach Shimoda Masihiro for his recent dedication and wish him new success in the future," the announcement said.
Saigon FC also announced that assistant Phung Thanh Phuong will succeed the Japanese expert to coach the club.
Currently, Saigon FC are ranked 13th following their just two wins and scoring only two goals.