Quang Liem maintains top position at Prague Masters 2022
Wednesday, 11:33, 15/06/2022
VOV.VN - Le Quang Liem took the lead in the Masters group of the Prague Masters 2022 which took place in the Czech Republic after recording a victory over Saleh Salem in the sixth round on June 14.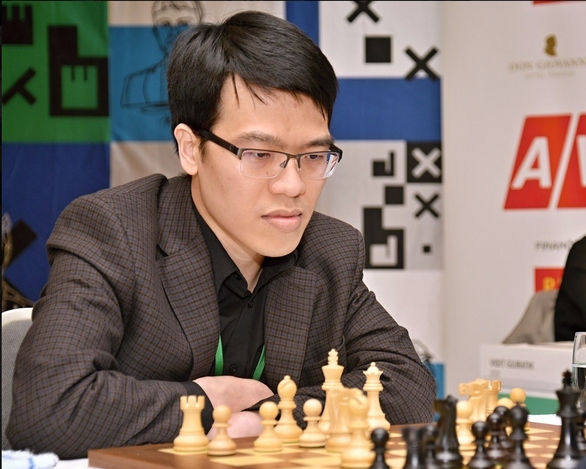 Saleh Salem of the United Arab Emirates (UAE) is most notably for being the winner of the Asian Continental Chess Championship 2015.
He posed a great challenge for Quang Liem, the champion of the 2017 HDBank International Chess Tournament, in the opening minutes of the game.
The Ho Chi Minh City native started to dominate the game from the 40th move before taking a further eight moves to punish his opponent's mistake.
After a total of 52 moves played, the Vietnamese representative was able to win the match and retain top place in the Masters group with 4.5 points.
Moving forward, Liem will play Harikrishna Pentala of India in the seventh round of the tournament.
The Prague Masters 2022 is currently underway in the Czech Republic from June 8 to June 17 with one match being played daily. It consists of four groups of different levels, with the Masters being the most competitive level.
Liem has been invited to play compete in the Masters group and is the third seed in the tournament.