Park Hang-seo stops rumours he will coach Indonesia
Saturday, 10:38, 21/01/2023
VOV.VN - Coach Park Hang-seo has confirmed that he will succeed Shin Tae-yong to lead the national team of Indonesia after he terminates his contract with the Vietnam Football Federation.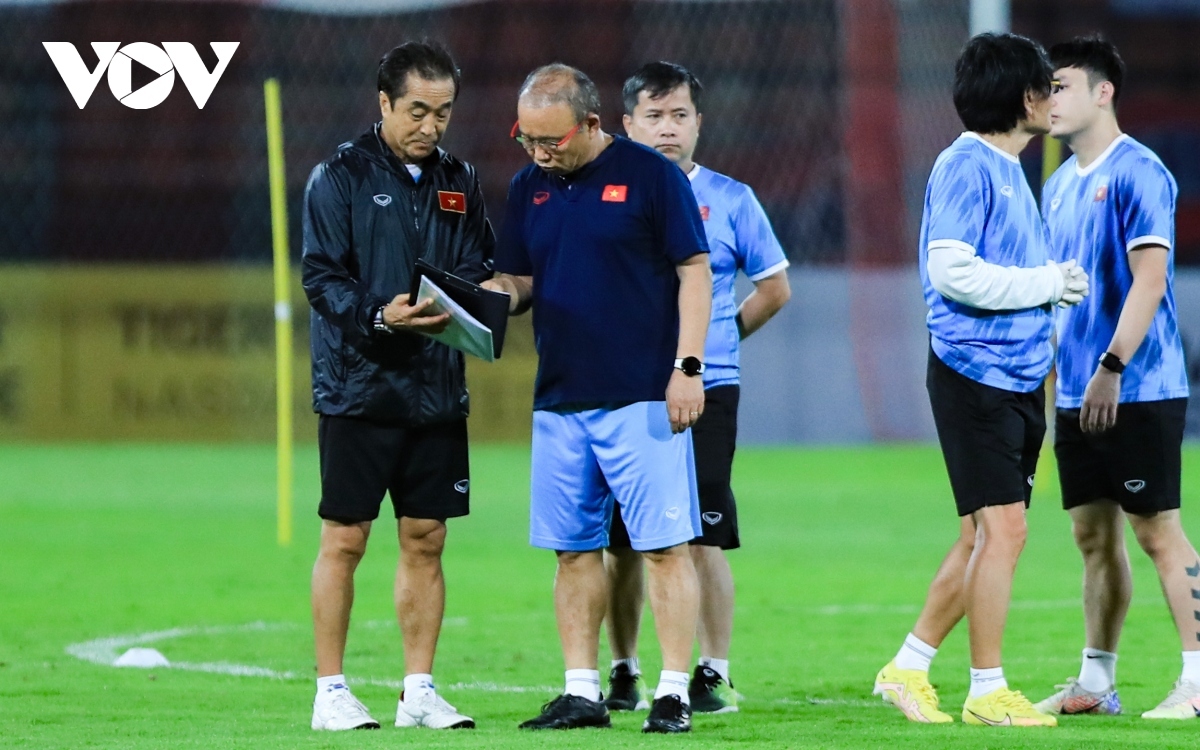 Shin is doing a good job in Indonesia, and there is no point in making a change there, Park told YTN News of the Republic of Korea, silencing rumours surfacing on social media. .
Park also said he has yet to draw up any plan to return to the Republic of Korea, his home country, for a coaching career after he bids farewell to the national team of Vietnam in January 2023.
He said he can lend a helping hand to the Korean football at any time, but it's not the right time to return to the RoK.
Explaining his decision to stay longer in Vietnam, Park.who has been in Vietnam for five consecutive years, stated infrastructure for young football in Vietnam is not good and 'I want to stay here to help'.
Park and his wife are in Hanoi to celebrate Vietnam's traditional lunar New Year festival after finishing the AFF Cup 2022 campaign with the Vietnamese team. He said he would stay in Vietnam to arrange personal affairs until early February before returning to the Republic of Korea.  
Park's contract with the Vietnam Football Federation (VFF) is scheduled to end on January 31.